« previous post | next post »
Jonathan Falk writes:
I rarely get an email where my first two interpretations of the subject line [in this case, "AYA Burns Supper at Mory's"] are wrong.  The first, obvious interpretation is that the Association of Yale Alumni for some reason was cooking the meal at Mory's and they weren't very good at it.  My second interpretation was that they had a charity supper supporting burn victims.  Neither seemed plausible, forcing me to actually read the email, which may have been what they had in mind all along.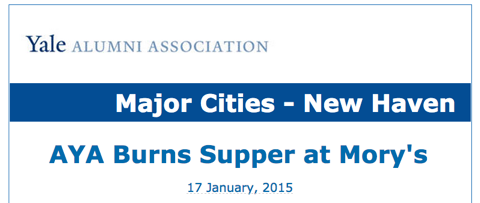 What Jonathan learned in the body of the email was that it was about, well, a Burns Supper: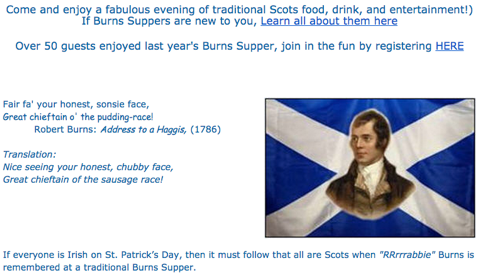 ---