« previous post | next post »
This photo was originally posted on Reddit/Imgur in Oct. 2013, but it continues to circulate (Victor Steinbok recently came across it on Facebook):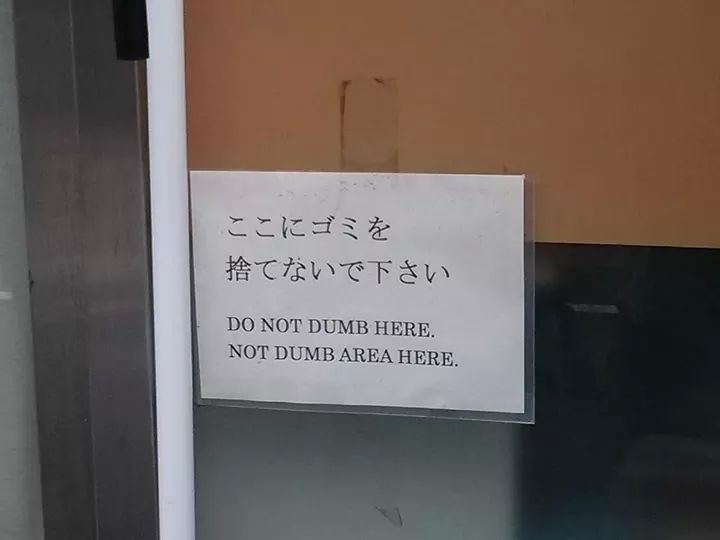 Koko ni gomi o sutenaide kudasai ここにゴミを捨てないで下さい
("Please don't throw [dispose of] trash here.")
In other words, don't DUMP your garbage here; that would be very DUMB.
This being Japan, and inside a tidy building, I don't think they had in mind that other meaning of DUMP.
See "Greater and lesser conveniences" (6/25/14) and many similar Language Log posts.
[Thanks to Nathan Hopson and Miki Morita]
---