« previous post | next post »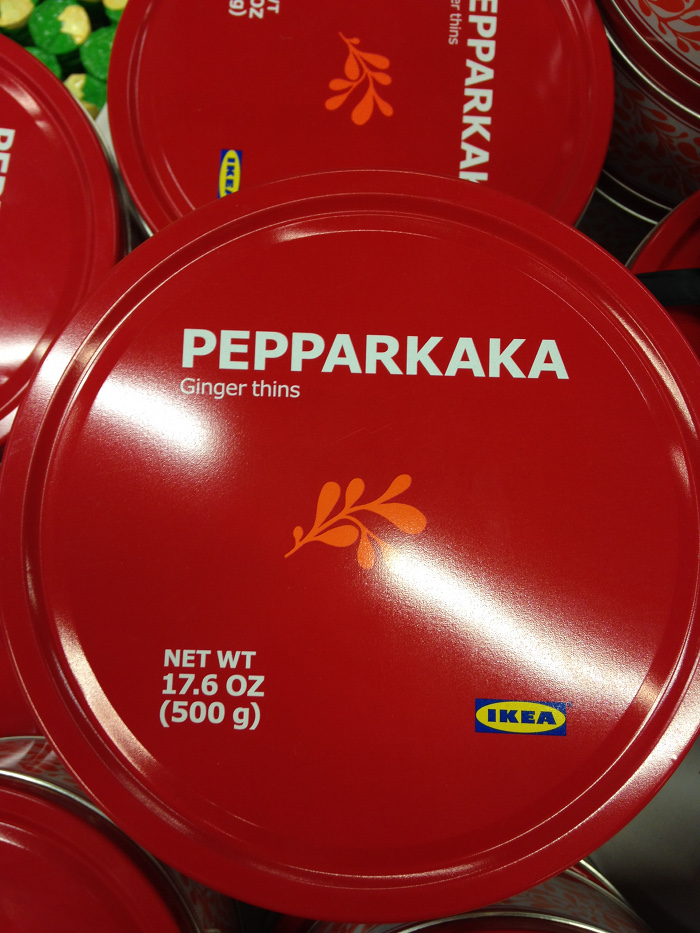 John Brezinsky writes:
I used to live in Moscow, where everyone has long been amused that Ikea chose to name a line of wine glasses "svalka". свалка can either mean a garbage dump or a dumpster.
I was very amused when I saw the name of the official Ikea ginger cookies at the location in Red Hook, Brooklyn.They're called "pepparkaka". Everyone who saw them did a double-take, and several people (adults and children) were joking about how the last thing they wanted to eat was peppered caca. Is there a word for this kind of fail? Wikipedia calls them brand blunders.
Wikipedia explains that
IKEA products are identified by one-word (rarely two-word) names. Most of the names are Scandinavian in origin. Although there are some exceptions, most product names are based on a special naming system developed by IKEA.
Upholstered furniture, coffee tables, rattan furniture, bookshelves, media storage, doorknobs: Swedish placenames (for example: Klippan)
Beds, wardrobes, hall furniture: Norwegian place names
Dining tables and chairs: Finnish place names
Bookcase ranges: Occupations
Bathroom articles: Scandinavian lakes, rivers and bays
Kitchens: grammatical terms, sometimes also other names
Chairs, desks: men's names
Fabrics, curtains: women's names
Garden furniture: Swedish islands
Carpets: Danish place names
Lighting: terms from music, chemistry, meteorology, measures, weights, seasons, months, days, boats, nautical terms
Bedlinen, bed covers, pillows/cushions: flowers, plants, precious stones
Children's items: mammals, birds, adjectives
Curtain accessories: mathematical and geometrical terms
Kitchen utensils: foreign words, spices, herbs, fish, mushrooms, fruits or berries, functional descriptions
Boxes, wall decoration, pictures and frames, clocks: colloquial expressions, also Swedish place names
The same article mentions some other cross-linguistic brand misfortunes from Ikea:
Some of IKEA's Swedish product names have amusing or unfortunate connotations in other languages, sometimes resulting in the names being withdrawn in certain countries. Notable examples for English include the "Jerker" computer desk (discontinued several years ago as of 2013), "Fukta" plant spray, "Fartfull" workbench, and "Lyckhem" (meaning bliss). Kitchen legs are called FAKTUM (called AKURUM in the United States). The latest addition is the new "Askholmen" outdoor suite.
Of course, "kaka" is just Swedish for "cookie" or "cake", and "pepparkaka" is just Swedish for "gingerbread". So this one is just a "false friend", not exactly a brand blunder.
And "svalka" means "coolness" in Swedish, even if it means "dumpster" in Russian.
Given that there are a couple of thousand somewhat-widely-spoken languages, and (say) 500 some-what embarrassing words or short phrases in each one of them, there's a pretty good chance that any randomly-chosen brand name will turn out to be uncomfortably close in sound to something that means "snot" or "trashcan" or whatever in at least one of them…
---