« previous post | next post »
From "Signspotting around the world: Funny fails", a "Lonely Planet travel signs" feature of CNN Travel, I have selected an ensemble of four signs to illustrate different types of translation difficulties.
The first was spotted in a Beijing cafe: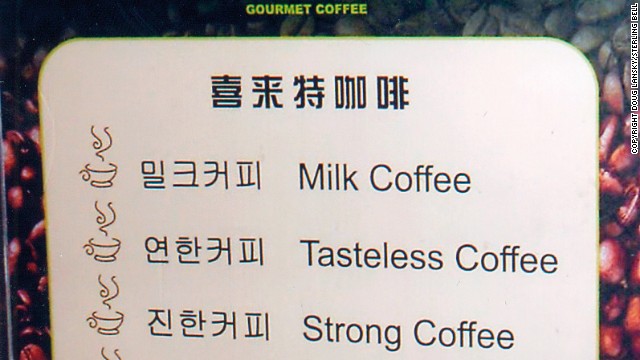 Xǐláitè kāfēi 喜来特咖啡
That would be "Xǐláitè Coffee", with "Xǐláitè very much having the look of a foreign name.
As a matter of fact, Xǐláitè 喜来特 is the brand of a Chinese notebook computer and the Chinese company that makes it.
The English version of Xǐláitè 喜来特 is Selit, though what that might have to do with this Beijing cafe is beyond me, except that the sign pictured above vaguely has the look of the case of a Selit laptop computer, which is in many respects essentially a pseudo MacBook.
Here are the different types of coffees available:
I.
밀크 커피
① mil-keu keo-pi (RR)
② mil-k'ŭ k'ŏ-p'i (MR)
"milk coffee"
II.
연한 커피
① yeon-han keo-pi (RR)
② yŏn-han k'ŏ-p'i (MR)
"weak coffee" (in contrast to III. "strong coffee"; yeon-han / yŏn-han 연한 means "light; tender; thin")
III.
진한 커피
① jin-han keo-pi (RR)
② chin-han k'ŏ-p'i (MR)
"strong coffee" ( jin-han / chin-han 진한 means "dark; thick")
As for II. "tasteless coffee", Daniel Sou notes:
The Korean means "mild coffee," a very, very light tasting coffee. It is so "mild" that personally I don't even take it as coffee, but I believe and remember lots of Koreans in the 80-90's thought that this was the taste of coffee and they even called it "American style", compared to the dark, thick European style coffee. Maybe coffee was so expensive then that they couldn't use a lot.
The following is not directly related to the three types of coffee discussed above, but it constitutes an interesting Korean-English language interaction nonetheless. Namely, the Korean instant noodle "너구리" ("racoon dog" ① neo-gu-ri (RR) ② nŏ-gu-ri (MR)) is known as "RtA ramen" to some foreigners because the upside down image of 너구리 is thought to look like RtA.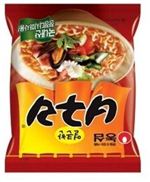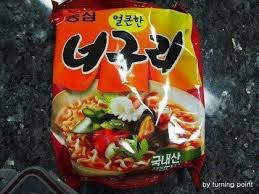 By the way, if you think that 너구리 (neo-gu-ri / nŏ-gu-ri) means "raccoon", not "raccoon dog", then you'd better read this: "Neoguri: raccoon or raccoon dog?"
We can move more quickly through the next three Lonely Planet travel signs.
From Suzhou, China: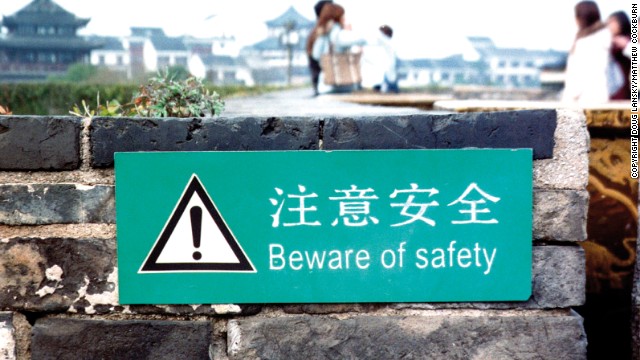 zhùyì ānquán 注意安全
("pay attention to safety; take care; be careful; caution")
From Taipei, Taiwan: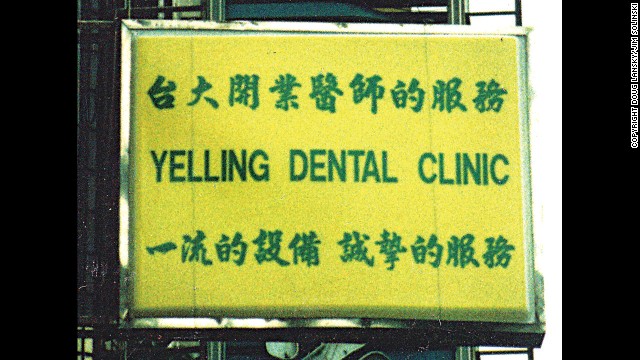 I sincerely hope that they're not advertising what happens when you're in the dentist's chair! In truth, though, I can't find anything that would account for "Yelling" in the Chinese on the sign. I suppose that it is an English transcription of the proper name for the clinic and/or the dentist.
Finally, from the Karlštejn Castle in Prague, Czech Republic: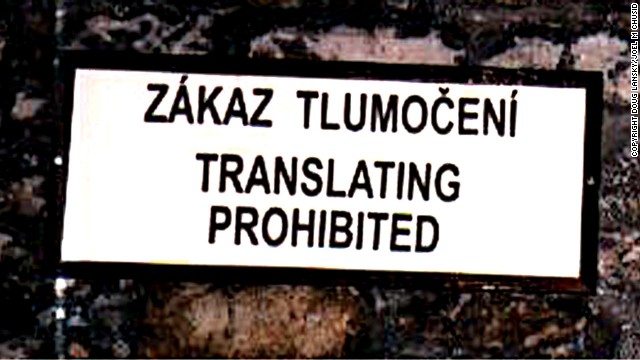 It would seem that the sign is disregarding its own prohibition, but what it really says (zákaz tlumočení) is "interpreting banned".
[Thanks to Bill Hannas, Haewon Cho, Bob Ramsey, Melvin Lee, and Fangyi Cheng]
---