« previous post | next post »
Or rather,




Reading the New Yorker on the train this morning, I was struck by the full-page ad following p. 17: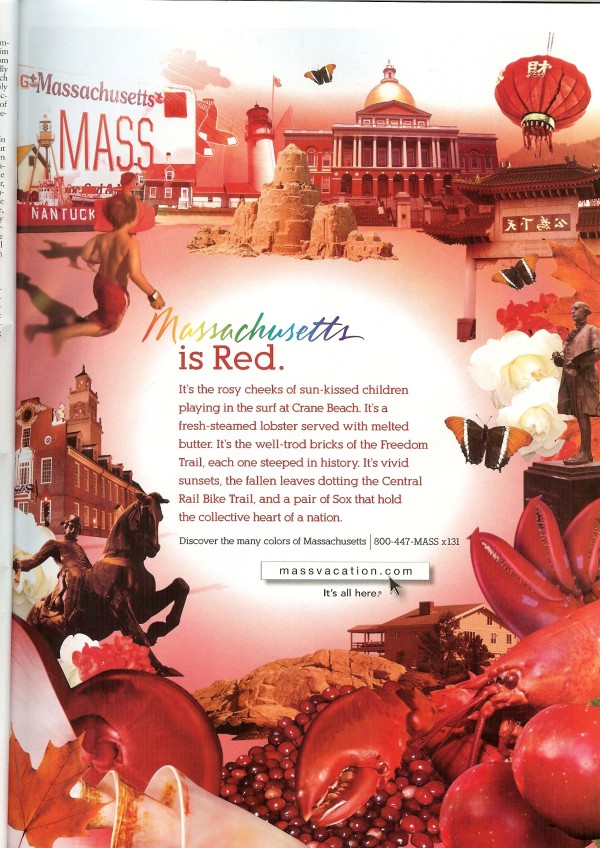 My eye was first caught by the Chinese character 財 (CAI2, "wealth, riches") on a lantern (which I initially mistook for a hot air balloon). The CAI2 is undoubtedly part of the expression FA1CAI2 ("get rich"); I think that I can even see part of the 發 FA1 to the left, which would mean that the writing on the lantern goes from left to right. If the whole New Year's greeting were written on the lantern, it would read GONG1XI3 FA1CAI2 in Modern Standard Mandarin, Cantonese GONGHAI/HEI FAT CHOI 恭喜发财 ("Congratulations and May You Get Rich!"). We've discussed this ubiquitous saying at length before here at Language Log.
But then when my eye drifted down the page a little, I had a bit of a shock. I could immediately read the four Chinese characters on the arch over the entrance to Boston's Chinatown: TIAN1XIA4 WEI2 GONG1 天下為公 ("All-under-Heaven Is a Commonwealth"), reading left to right. What left me disoriented is that each of the characters in the inscription was reversed. But then I realized that the entire inscription was a mirror image of what it should be. In other words, all four characters should be flipped over as a group and read from right to left.
| | |
| --- | --- |
| | |
| As shown in the ad | As flipped left/right (correct) |
Parenthetically, without being partial to the City of Brotherly Love, I think that Philadelphia's PAI2FANG1 or PAI2LOU ("memorial arch / gateway") is far more magnificent. The wording on it runs from right to left and says, rather elegantly, FEI4CHENG2 HUA2BU4 ("Philadelphia Chinaport").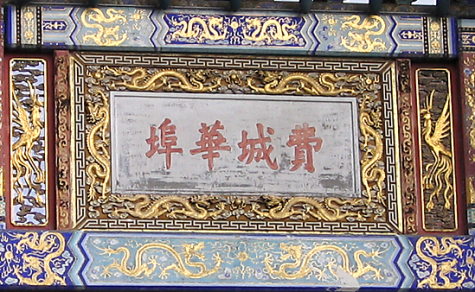 My wife served as a translator for the Tianjin artisans who constructed the arch, so I feel a personal attachment to this beautiful piece of monumental architecture.
While not as embarrassing as the MaxPlanckForschung Cover Fiasco, I think that the Massachusetts Office of Travel and Tourism might consider asking the advertising agency responsible for the New Yorker slip-up to give them a partial refund.
Oh, I almost forgot to add that this advertisement was apparently brought on by an earlier one, also in the New Yorker, entitled "Massachusetts is Blue." Perhaps some conservative red folks took umbrage at the idea of the Bay State as being exclusively liberal blue, hence this new "Massachusetts is Red" ad to mollify them. Then again, perhaps this is a covert appeal to those aging radicals who remain nostalgic for the anthem of the Cultural Revolution — political colors can be confusing these days. (Well, actually, it's a rainbow-themed Massachusetts Office of Travel and Tourism campaign, with yellow and green in between red and blue, and then violet besides.)
But whatever the semiotics of color, the sign is backwards, and Massachusetts really ought to be red(-faced).
---