« previous post | next post »
The current BBC home page has some breaking news about Scottish National Party leader Alex Salmond: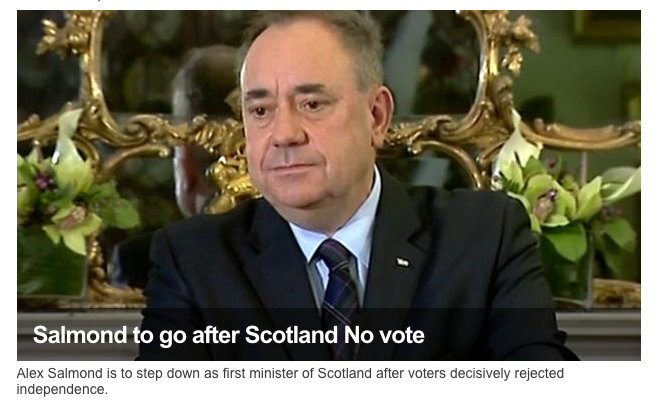 My first thought on reading this was that it's rather late in the day for Salmond to be going after the No vote, considering No already won handily. Then I realized it's not go after as in "pursue," but rather go + after — he's going (resigning) subsequent to the No vote on the referendum.
I had another moment of crash-blossom-inspired confusion on seeing this Politico headline earlier in the week: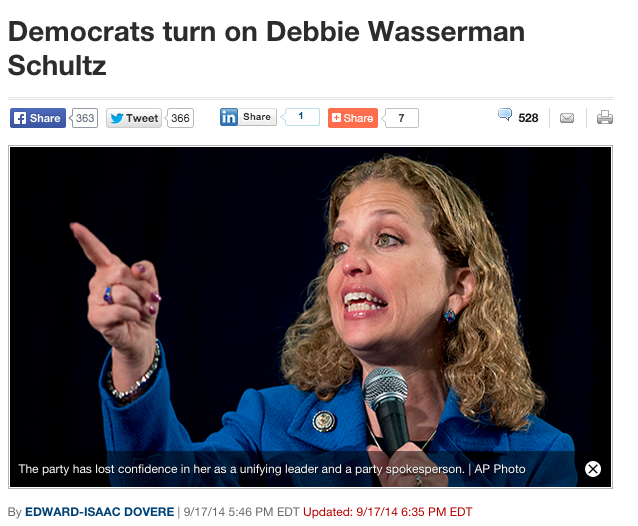 Why would Politico be saying of DNC chair Debbie Wasserman Schultz that Democrats turn her on? But no, in actuality, the Democrats are turning on her. Those tricky phrasal verbs.
---