« previous post | next post »
From Rob Balder's Partially Clips, a new take on talking animals: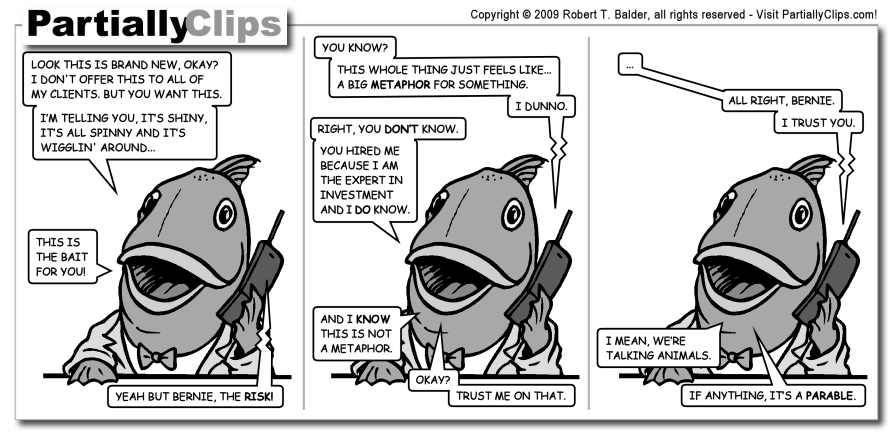 ---
5 Comments
Fabulous!

Shouldn't it be a "fable"?

john riemann soong said,

The phone's a little old though.

@Chris Schoen
that's what I thought I said…

Sili said,

jrs,

to be fair to the fish, it does look it only recently left water. I think it can be excused from living in the past.