« previous post | next post »
Kenneth Yeh sent in this pair of signs from a restroom in China: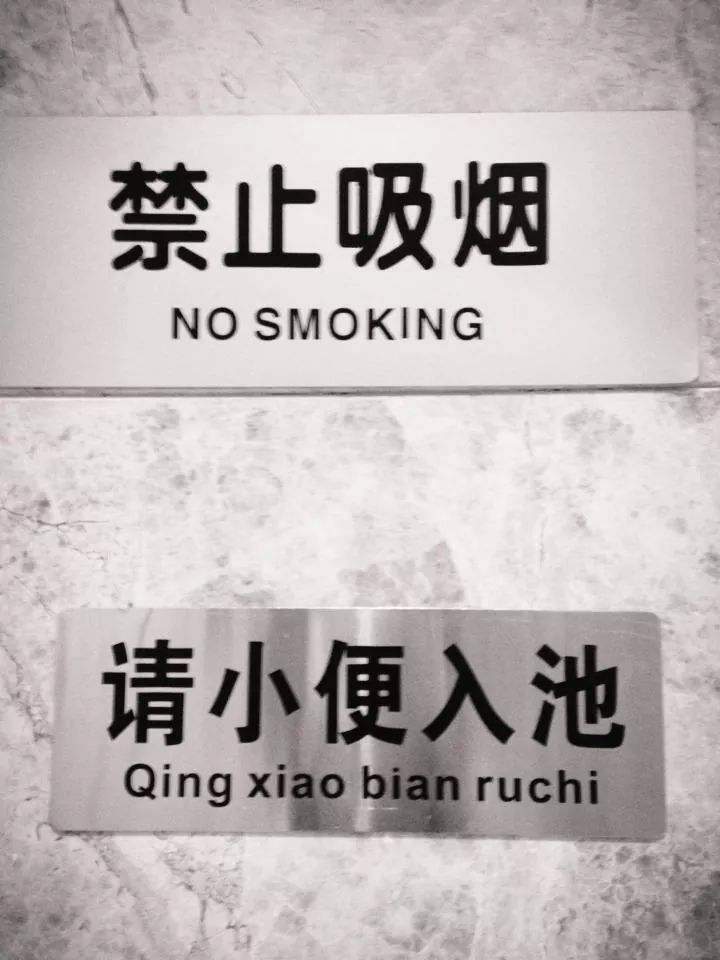 The first sign is straightforward,
jìnzhǐ xīyān 禁止吸烟
…with the correct translation: NO SMOKING. It is odd, however, that the second sign declines to provide an English translation, giving only pinyin romanization:
Qing xiao bian ruchi 请小便入池
With tones marked and correctly parsed, that would be:
qǐng xiǎobiàn rù chí
Why didn't they translate this into English?
If you use the main online translation websites (Google Translate, Baidu Fanyi, Bing Translator, and iCIBA), they all say: "Please urinate in(to) the pool".
Somebody at least had the good sense to say, "Noooooo, that won't do." So they decided simply to leave it in pinyin.
Another possible reason is that it was intentionally left in pinyin for Chinese citizens who can't read characters or English. We have encountered this phenomenon before: "Pinyin in practice" (10/13/11).
Lexical notes:
qǐng 请 ("please")
xiǎobiàn 小便 ("piss; pee; urine")
rù 入 ("enter")
chí 池 ("pond; pool")
biànchí 便池 / xiǎobiàn chí 小便池 ("urinal")
For additional context and background, see this latest post in our "urine" series: "Greater and lesser conveniences" (6/25/14), with a list of earlier posts on urination.
---