« previous post | next post »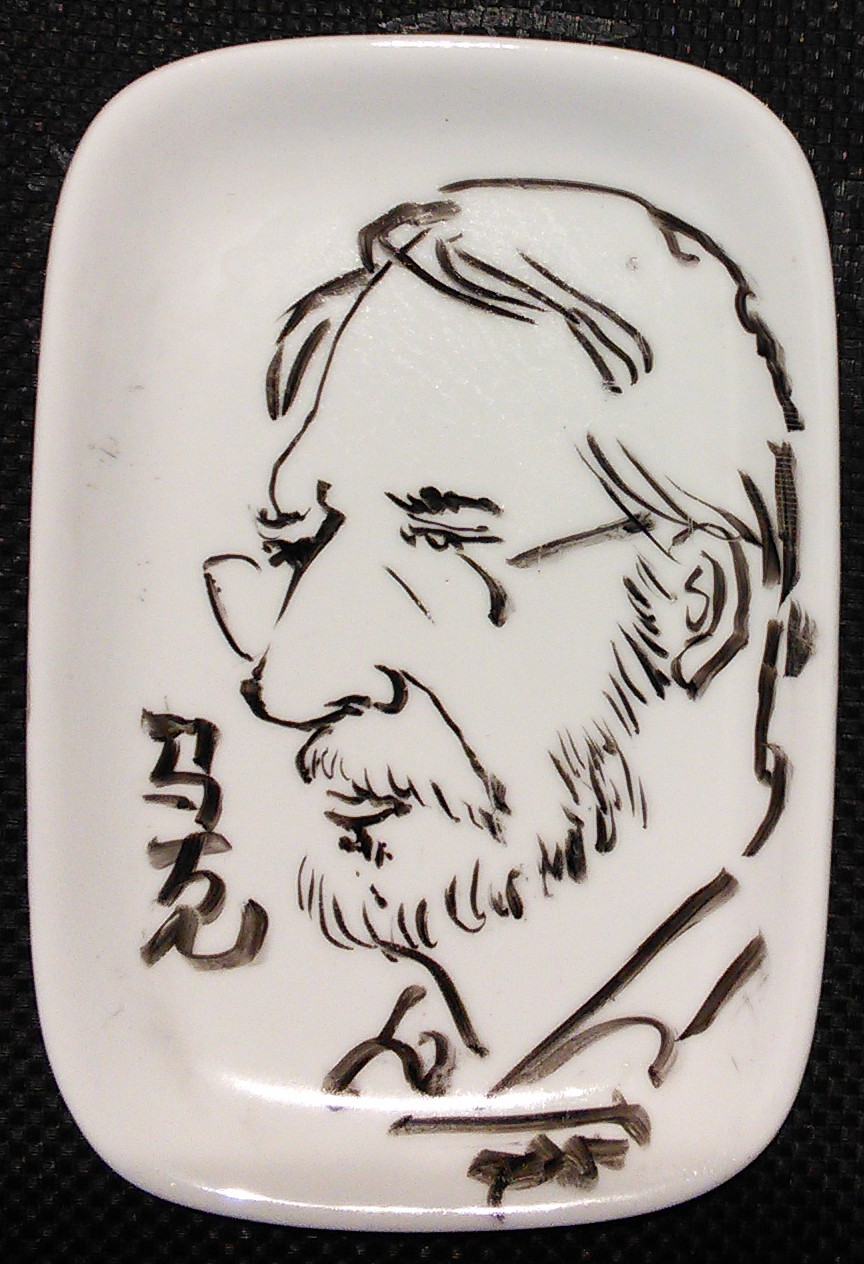 … to an enterprising Beijing street artist, who sketched most of this while walking unnoticed alongside me, and then offered to sell it to me while adding the last few strokes and the caption. Shengli Feng cheerfully bargained him down to a third of the asking price.
The air was good — blue sky and clouds were visible, which I gather is rare for Beijing these days — but it was quite hot and humid, so the artist gracefully ignored a few beads of sweat.
I haven't noticed the prominent brow ridges in the mirror or in photographs, but it's true that my genographic profile is 4% Neanderthal…
---