« previous post | next post »
Today's Get Fuzzy: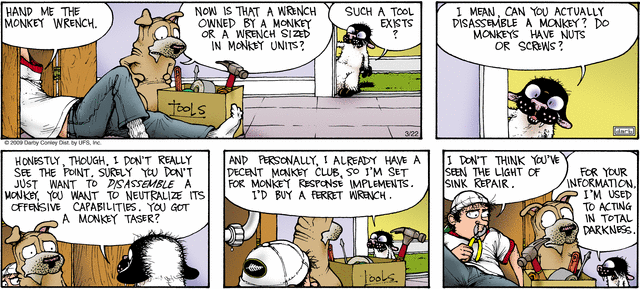 The OED's first citation for monkey wrench is 1807. The etymology is apparently unclear:
[… perhaps as a folk etymology from a surname, although this is uncertain and disputed. See, for example, V. Staten Did Monkeys invent Monkey Wrench? (1996) 41-3 and G. Stimpson Bk. about Thousand Things (1946) 287.]
The surname in question is that of Charles Moncke, who is widely (but apparently falsely?) asserted to have been a London blacksmith who invented an adjustable wrench.
---