« previous post | next post »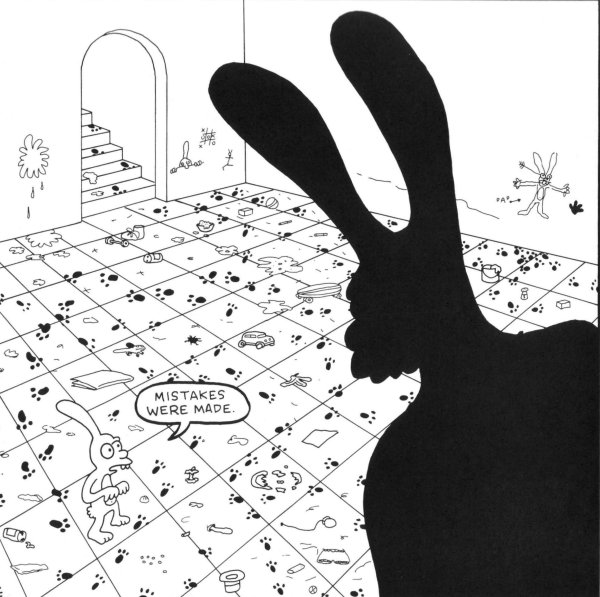 Edward Liddy chose, bizarrely, to start the third paragraph of his Op-Ed piece in today's WaPo ("Our Mission at AIG: Repairs, and Repayment") with a classical allusion:
Mistakes were made at AIG, and on a scale that few could have imagined possible. The most egregious of those began in 1987, when the company strayed from its core insurance competencies to launch a credit-default-swaps portfolio, which eventually became subject to massive collateral calls that created a liquidity crisis for AIG. Its missteps have exacted a high price, not only for the company and its employees but for the American taxpayer, the federal government's finances and the global economy. These missteps brought AIG to the brink of collapse and to the government for help.
The phrase "mistakes were made" is simple enough to be common — especially if minor variants like "mistakes have been made" are counted — and evasive enough to be be salt in the wounds of angry people eager for contrition and even revenge. The fact that it has its own Wikipedia page is evidence of its special status, as is the fact that (back in 1991) William Safire endorsed William Schneider's joke-grammar coinage past exonerative to describe it.  When Alberto Gonzales used the phrase two years ago, the NYT teased him with a historical review under the headline "Familiar Fallback for Officials: 'Mistakes were Made'". The most widely-remarked example, I think, was Ronald Reagan's reference to the Iran-Contra scandal in his 1987 State of the Union address:
… we did not achieve what we wished, and serious mistakes were made in trying to do so. We will get to the bottom of this, and I will take whatever action is called for.
I believe that this is was the instance that led to the Matt Groening Life in Hell strip, shown above (click for a larger version). [I haven't been able to verify the connection, beyond finding a 1990 interview with Groening that mentions the cartoon and thus indicates that it's old enough.]
Poor Mr. Liddy, who was brought in to bail out AIG six months ago, and is getting $1 a year for his pains, needs better PR advice.
[And yes, if you've been following our discussions of the peregrinations of passivity, "mistakes were made" is an instance of passive voice in both the traditional and the New Yorker senses of the term.]
---