« previous post | next post »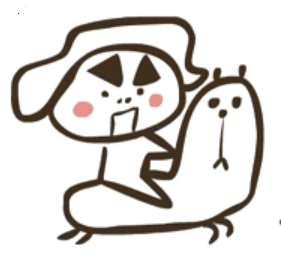 It's really hard to write a story about an obscene pun in a foreign language, when your publication won't let you say anything about the pun except to give the English translation of its innocuous side. That's the unenviable task attempted by Michael Wines in today's NYT ("A Dirty Pun Tweaks China's Online Censors", 3/12/2009):
Since its first unheralded appearance in January on a Chinese Web page, the grass-mud horse has become nothing less than a phenomenon. A YouTube children's song about the beast has drawn nearly 1.4 million viewers. A grass-mud horse cartoon has logged a quarter million more views. A nature documentary on its habits attracted 180,000 more. Stores are selling grass-mud horse dolls. Chinese intellectuals are writing treatises on the grass-mud horse's social importance. The story of the grass-mud horse's struggle against the evil river crab has spread far and wide across the Chinese online community.
Not bad for a mythical creature whose name, in Chinese, sounds very much like an especially vile obscenity. Which is precisely the point.
The fact that the story is about evading censorship adds additional semiotic layers to an article constrained by editorial policy not to explain the pun at its center. In Wines' own words:
The grass-mud horse is an example of something that, in China's authoritarian system, passes as subversive behavior. Conceived as an impish protest against censorship, the foul-named little horse has not merely made government censors look ridiculous, although it has surely done that.
Luckily, any reader with access to web search can find less fastidious explanations, for example one by Joel Martinsen at Danwei ("Hoax dictionary entries about legendary obscene beasts", 2/11/2009):
Meet the Grass Mud Horse (草泥马), a rare animal that has become phenomenally popular in the past month.
The animal, whose name sounds like a common curse (操你妈), is the most famous of the Ten Legendary Beasts of Baidu, non-existent animals that were inserted into Baidu's user-editable encyclopedia.
Joel also explains both sides of the pun, in pinyin and in English translation:
草泥马 = CAO3NI2MA3 = "grass mud horse"
操你妈 = CAO1NI2MA1 = "fuck your mother"
And he lists the other "ten legendary beasts" as well. My personal favorite is "The Franco-Croatian Squid (法克鱿, scientific name 'Vai-te Foder'): A fierce species of squid originally inhabiting Europe and the Americas."
That one is a cross-lingual pun, 法克鱿 = FA3KE4YOU2. I'm not sure whether the odd-seeming French-to-pinyin transliteration in the "scientific name" is standard Chinese practice, or a mistake due to imperfect knowledge of French on the part of the original contributor to Baidu. [Update: maire-lucie observes in the comments that it's Portuguese, not French. The "Franco-" part confused me…]
The (by now numerous) YouTube results include the original (translation here):
…and this cartoon rap version
Plush toy grass-mud horses are available here.
This reminds me of the Vietnamese tradition of subversive spoonerisms, "nói lái". Except that Ho Xuan Huong was unfortunately born too soon for YouTube videos or toy spin-offs.
---