« previous post | next post »
Another evocative juxtaposition from MedPage: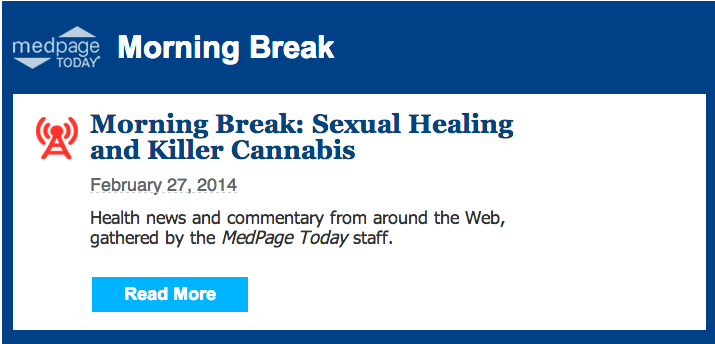 Next week: Medical Marijuana and Killer Sex.
Earlier hits: Obamacare Organ Harvesting, The U.S. Budget and Richard III's genome, …
---
3 Comments
Kevin Roust said,

The headlinese merging of multiple topics is always amusing. But why can't they settle on a consistent style? Sometimes they separate stories with a question mark, sometimes a comma, and now an 'and'.

Where's the semicolon (which would actually make sense)?

Quodlibet said,

Wow! Just don't expect much work from me before lunch.

Are they maybe doing that on purpose?