« previous post | next post »
Today's SMBC: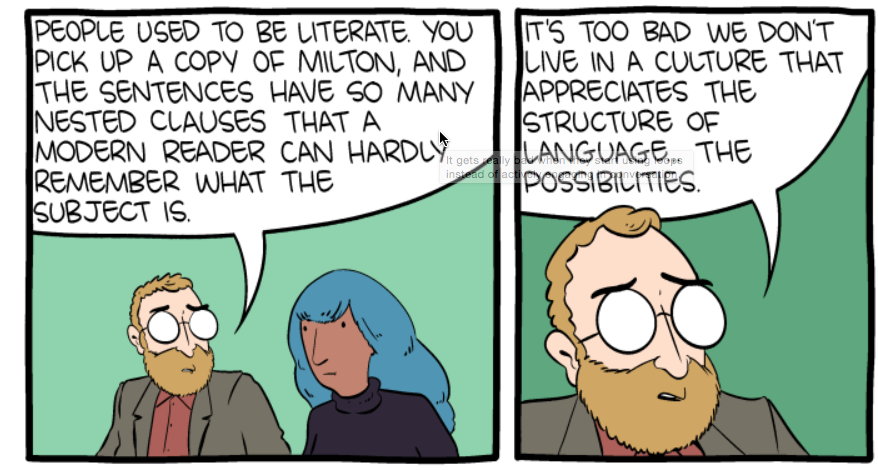 The punch line: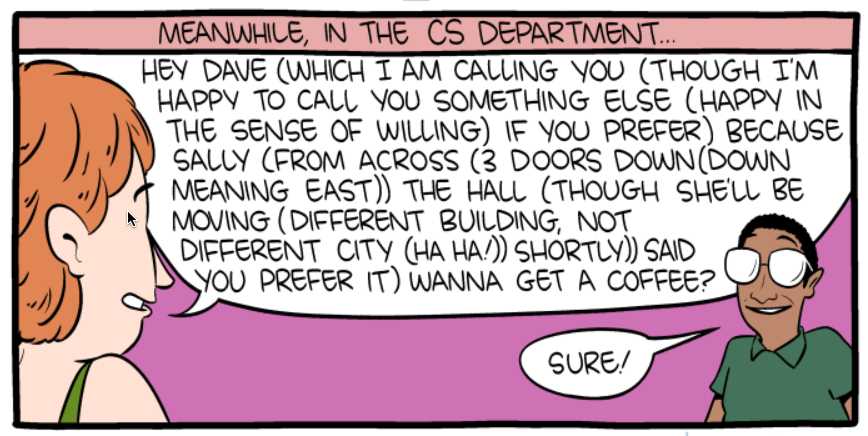 The aftercomic: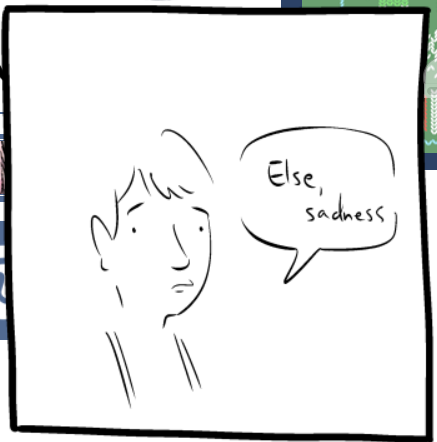 Milton's embeddings are less relentlessly parenthetical than that — here are the first two sentences of his Areopagitica:
They who to States and Governours of the Commonwealth direct their Speech, High Court of Parlament, or wanting such accesse in a private condition; write that which they foresee may advance the publick good; I suppose them as at the beginning of no meane endeavour, not a little alter'd and mov'd inwardly in their mindes: Some with doubt of what will be the successe, others with feare of what will be the censure; some with hope, others with confidence of what they have to speake. And me perhaps each of these dispositions, as the subject was whereon I enter'd, may have at other times variously affected; and likely might in these formost expressions now also disclose which of them sway'd most, but that the very attempt of this addresse thus made, and the thought of whom it hath recourse to, hath got the power within me to a passion, farre more welcome then incidentall to a Preface.
Though I suppose that his dislocations and appositions might approximate the same effect to some extent.
I'm also not convinced that Computer Science folk are likely to have more (parenthetical or other) embedding in their communications than English or Philosophy or Psychology people are — though this is certainly subject to empirical test, and in fact I have access to student writing samples where a test might be made.
For what such a test might look like, see "Inaugural embedding", 9/9/2005.
---