« previous post | next post »
"Man Accuses Rubio Of Trying To Steal His Girlfriend During Florida Rally".

Is it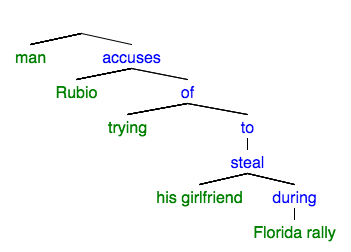 or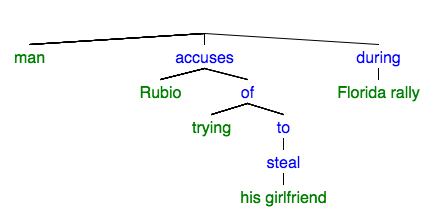 or something else entirely?
This one is far enough outside the bounds of real-world background knowledge that I don't think there's any basis for accurate guessing.
In fact it seems to be the second case — the alleged stealing took place in New Hampshire, while the accusing took place in Florida.
Update — Bob Ayres points us to the recent headline "Wife of Redskins owner donated to Trump", which surely takes what James Joyce called "the solitary, unique, and, if I may so call it, récherché buscuit":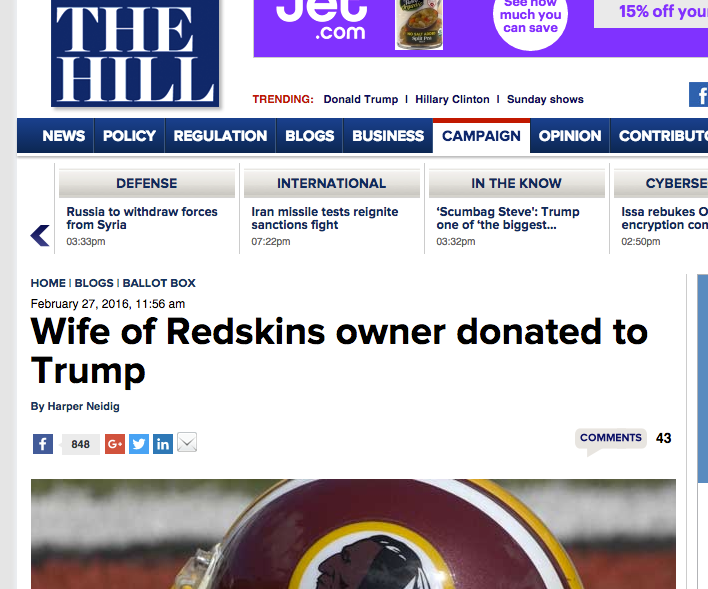 Update #2 — adjoining another syntactic ambiguity, hectorthebat in the comments points us to "William Shakespeare's handwritten plea for refugees to go online":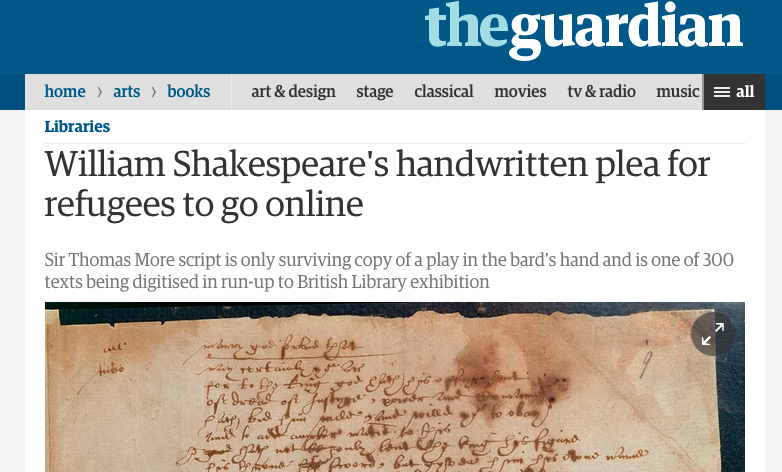 ---