« previous post | next post »
Label on a display at the Nagoya City Museum: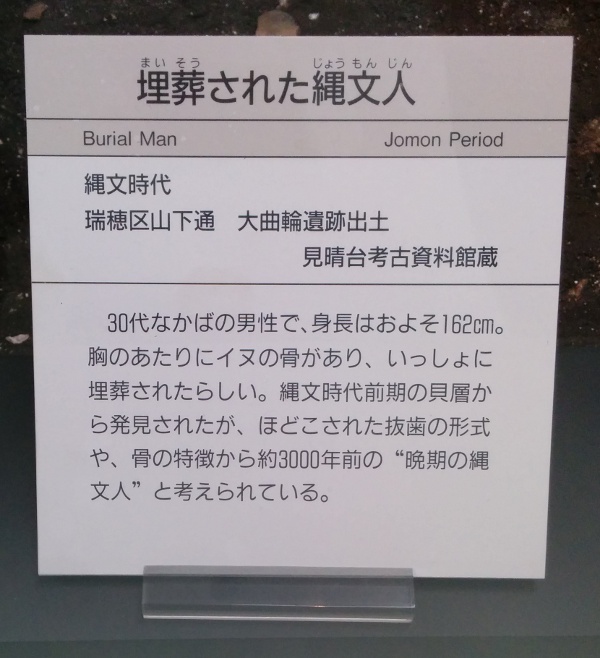 The label on this display case says at the top:
maisō sareta Jōmonjin 埋葬された縄文人 ("Jomon burial")
Jomon (the name, given by the American scholar Edward S. Morse in 1877, means "cord-marked" or "cord-patterned") is the earliest archeological period in Japanese prehistory, which dates from about 14,500/12,000-300 BC. The occupant of the burial is a 30 year old male who has dog bones around his chest.
Conspicuous is the furigana (ruby phonetic annotation) on the label and on the additional explanation to the left of the label for even fairly simple terms. I suppose this has something to do with trying to reach audiences of all ages, which would be part of the mission of a public museum. The museum is free to junior high school students and under, so they clearly are an important target.
[Thanks to Nathan Hopson]
---