« previous post | next post »
IT sent in a link to a web forum post that includes the following (emphasis added):
However as I have mentioned a few days ago, data could well be the death nail for Ovivo, as I am sure Vodafone will limit the data bandwidth they can have, so the more customers Ovivo get the worse it will become. Who knows what deal they have on volume with Vodafone.
This one was discussed over at the Eggcorn Database back in 2005.  "Knell" is not a word that most people know; and ringing a bell when someone dies is not something that most people have experienced; so "death nail" makes a lot more sense than "death knell" does. Maybe it's the proverbial last nail in the coffin, or maybe the imaged interaction is more spectacular and bloodier, but either way, it works. As usual, the only problem is that "death knell" got there first.
Here are a few examples from published books:
O.G. Sorokhtin et al., Evolution of Earth and its Climate, 2010:

Richard Brian, Children of the Light, 2008:


Ken Ham, How Could a Loving God: Powerful Answers on Suffering, 2007: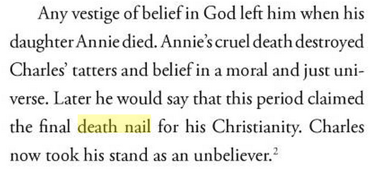 Daniel R. Coleman, What a Fine Mess!: Responding to the Economic Chaos of Government, 2010:


Philip L. Tite, Valentinian Ethics and Paraenetic Discourse: Determining the Social Function of Moral Exhortation in Valentinian Christianity, 2009: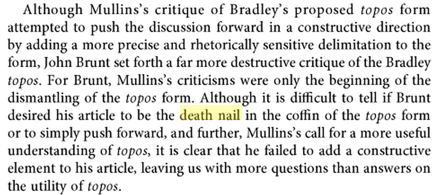 The first and the last of those were published by Elsevier and Brill, respectively, and so probably went through a copy-editor.
Here are some newsy examples:
Josh Hill, "Samsung unveils curved 105-inch UltraHD 4K resolution TV", Fansided 1/6/2014:
They say that television is killing the cinema, and this is one giant death nail considering you can now just take the theater home with you next time you head out to Best Buy.
"Ken Sibley retires from radio station KVMA after 52 years", Magnolia Reporter 12/31/2013:
This prompts Sibley to launch into a common theme of his regarding the longevity of small-town radio. "The thing is, everybody has tried to put the death nail in local radio, and radio in general, for years," he said. "And in small communities you'll never be able to do it because you can't get that information anywhere else. You listen to the Shreveport stations, you won't get the lunch menus of the local schools."
Chris Pinkard, "LOTD keeps cheer, despite weather woes", Blytheville Courier News 12/24/2013:
"Our goal, year after year, remains the same, and that's to draw in big crowds and be able to share some holiday spirit with them. We're still seeing lots of children, and the joy of the kids is why we do it," Hubbard said. "This won't be a death nail for us — it won't close us down, by any means."
---