« previous post | next post »
Al Filreis's Modern and Contemporary American Poetry is one of the most successful MOOCs. In particular, participants' involvement is sustained over time to an unusual extent — here's the daily volume of forum posts and comments for the first two months of ModPo2, which is currently underway:
Overall forum participation is high, but the distribution of thread lengths is highly skewed: some posts get 60-70 comments, while others get much smaller numbers: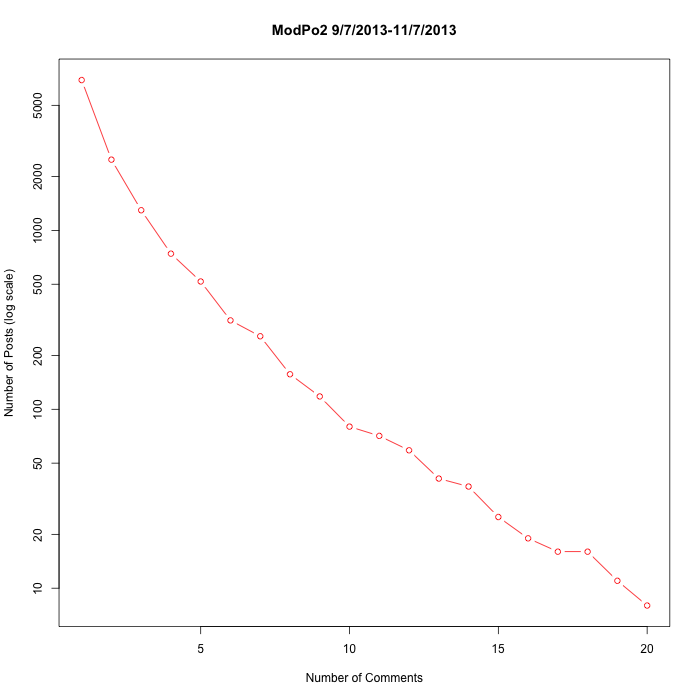 About 75% get none at all (not shown on the graph above).  Here's the empirical probability of continuing a discussion thread as a function of the thread length (where length=1 is the original post with no comments yet):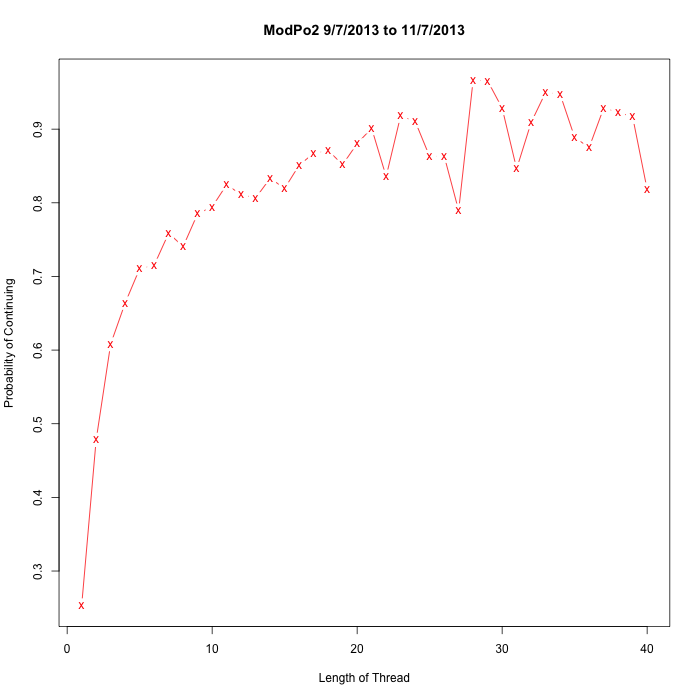 In other words, the longer a thread is (up to length 20 or so, anyhow), the more likely it is to be continued.  Although we haven't tried yet, it seems likely that a "rich get richer" process of an appropriate sort can approximate this pattern fairly well. A small amount of poking around in the literature has left me uncertain whether this is a more-or-less universal feature of discussion forums.
A more interesting question is the nature of the substantive factors that contribute to continuing or stopping at any given stage.
[Joint work with Ritika Khandeparkar]
Update — As I suspected, this is clearly NOT a universal property of new-media threads. Here's the same plot for comments over the past few years of LLOG (since we changed to release of WordPress that filters spam comments, and began leaving comments open on about 87% of our posts):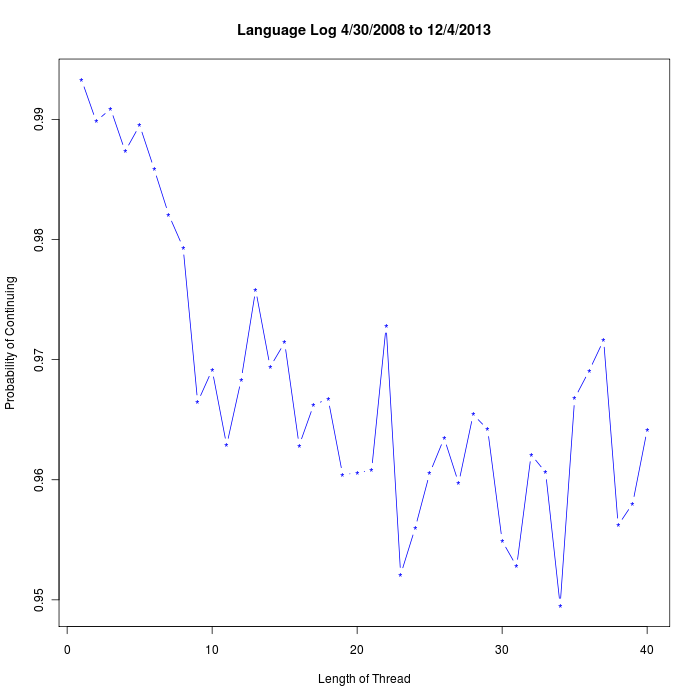 (I've counted only posts where the possibility of commenting existed.)
It's interesting to compare the patterns of continuation-probability in zebra-finch songs, Joseph Conrad's paragraphs, conversational breath groups, and Walt Whitman's lines. Except for Joseph Conrad, all of these patterns are conspicuously non-markovian …
---