« previous post | next post »
Steven Croley, "White House Review of Agency Rulemaking: An Empirical Investigation", University of Chicago Law Review, Vol. 70, No. 3 (Summer, 2003):
After all, if the OIRA review process were eliminated altogether, as some critics of activist presidential oversight would seem to favor, some amount of White House influence pedaling would obviously persist.

The Eggcorn Database has backpeddle for backpedal, and soft-peddle for soft-pedal, but not "influence pedaling". There are some jokes on the net about bicycle-promotion as "influence pedaling", e.g. here and here. But there are also quite a few cases of straight-faced eggcorns.
From the Oxford Handbook of Business and Governing:

From The Complete Idiot's Guide to Socially Responsible Investing:

From What Went Wrong:

:
And here's a case where the original phrase and the eggcorn both occur in the same paragraph of a newspaper column, suggesting either that a copy editor caught one but not the other, or that the writer's fingers just executed "pedaling" even though her brain was thinking "peddling":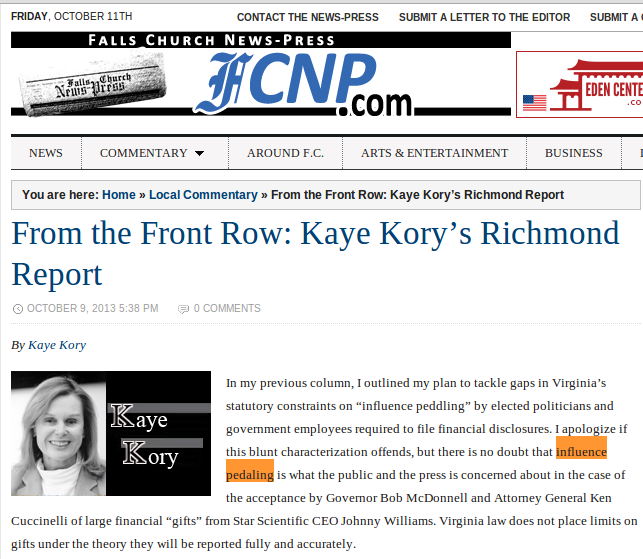 The phrase "influence peddling" is apparently more recent than I would have guessed, given the antiquity of the phenomenon and the plausibility of the metaphor involved. The earliest New York Times usage is a flurry of stories starting with H. Walton Cloke, "Vaughan Accused of Trying to Lift Ration Violator's Ban", 8/17/1949:
Maj. Gen. Harry H. Vaughan, President Truman's military aide, was denounced at the "five per center" inquiry today by Senator Karl E. Mundt, Republican, of South Dakota, as a "finagling bargainer and a fumbling bungler" who used "pressure and intimidation" in an attempt to get an Agriculture Department employe to violate the law.
At the same session, Senator Joseph R. McCarthy, Republican, of Wisconsin, demanded that John Maragon, a former government employe and a friend of General Vaughan, be indicted for perjury. Mr. Maragon's name has been mentioned numerous times during the inquiry.
The investigation of "five per centers" is being conducted by an investigations subcommittee of the Senate Committee on Expenditures in the Executive Departments. It wants to know whether the letting of government contracts is affected by "influence peddling."
The OED's earliest citation for influence peddling is a 1972 NYT article, but it gives this for influence pedlar (influence peddler):
1949 N.Y. Times 14 Aug. E7/5   The Investigations subcommittee of the Senate Committee on Expenditures in the Executive Departments which is inquiring into the activities of the 'five percenters' and the 'influence peddlers' has discovered that selling influence may be unethical, but it is not always illegal.
[Tip of the hat to Nina Mendelson]
---