« previous post | next post »
Today's xkcd: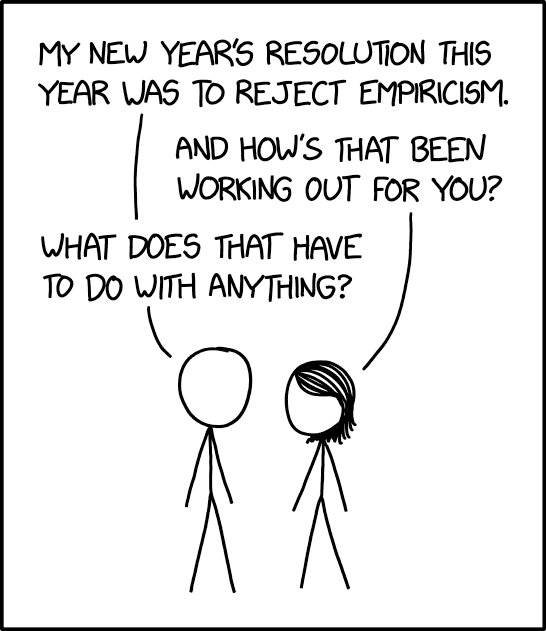 Mouseover title: "The problems started with my resolution next year to reject temporal causality."

Two earlier empiricism jokes can be found in "Learning empiricism", 4/29/2020.
For a larger dose of epistemology, without jokes, see "Rationalism vs. Empiricism", The Stanford Encyclopedia of Philosophy.
---