« previous post | next post »
On Headsup: The Blog, FEV (Fred Vultee) notes a remarkable confluence of nouns (and one adjective) on the front page of Sunday's New York Post: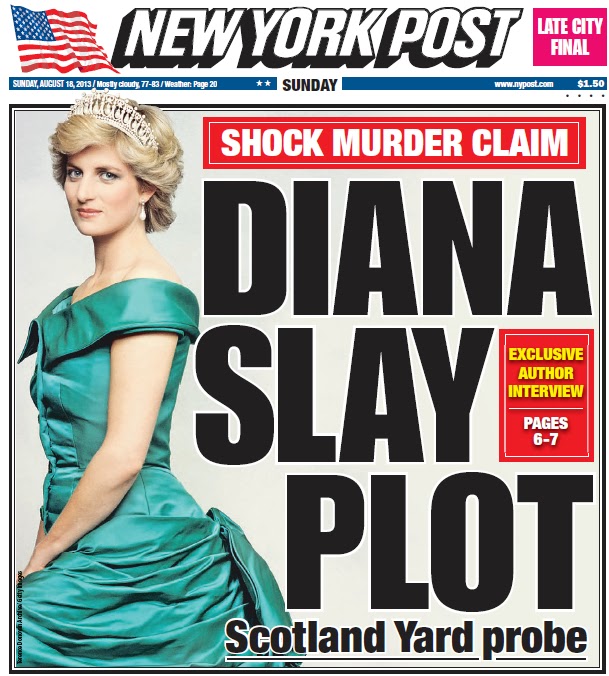 Comments by Vultee:
Nothing on here really qualifies as a noun pile, strictly speaking, but it's still impressive by US tabloid standards: four chunks of display type, and not a verb in the bunch:
Shock Murder Claim
Diana Slay Plot
Scotland Yard Probe
Exclusive Author Interview
"Exclusive" is a well-established newspaper noun, but I'd score it as an adjective here, which is something like a single in the top of the 10th after nine perfect innings. Otherwise, we're all nouns, all the time.
It's true that nothing here rivals some of the sublime noun piles from the UK press that we have documented here in the past, like "Fish foot spa virus bombshell" or "China Ferrari sex orgy death crash." But noun-piling is still relatively unusual in US tabloids, so a verbless front page from the Post is enough to make us sit up and take notice. Could it be another facet of what Ben Yagoda has called "the Britishism invasion"? Or is the Post just taking orders from the Murdoch mothership?
---