« previous post | next post »
Edwin Flores and Maya Brown, "The 'no sabo kids' are pushing back on Spanish-language shaming", NBC News 9/16/2023:
A growing group of young Latinos are using TikTok and social media to push back on not speaking perfect Spanish — an attempt to define their identity and heritage on their own terms.
[…] In recent years, the phrase "no sabo," which is the incorrect way of saying "I don't know" in Spanish (the correct translation is "no sé") has become synonymous with young Latinos who aren't fluent in Spanish.
But what used to be a put-down term has now become a cultural hit online and a widespread meme: TikTok alone has more than 644 million video views with the hashtag #nosabo and #nosabokid is close to 400 million.
The verb saber "know" has an irregular conjugation, so that the first person singular present tense form is "(yo) sé", not "(yo) sabo" — in comparison, the regular verb comer "eat" has the form "(yo) como".
Add the negation no and we get no sabo "I don't know" instead of no sé. And apparently this is a case where incomplete learning leads to regularization, like English knowed instead of knew.
There's a recent card game "Yo Sabo" which
[…] was born when Carlos wanted to improve his Spanish after always being known as a "No Sabo" kid. It was created to help people learn and remember those tricky Spanish words, but it soon evolved to a game that connected people to their Latino roots. We hope that playing Yo Sabo with your friends will help not only improve your Spanish, but also create a memorable night of sharing childhood stories from a Hispanic Household! Who knows, the "No Sabo" kid may surprise you!
There are memes (and t-shirts and so on) introducing "no sepo" as a (meaningless?) alternative, as in the image introducing the cited NBC News article: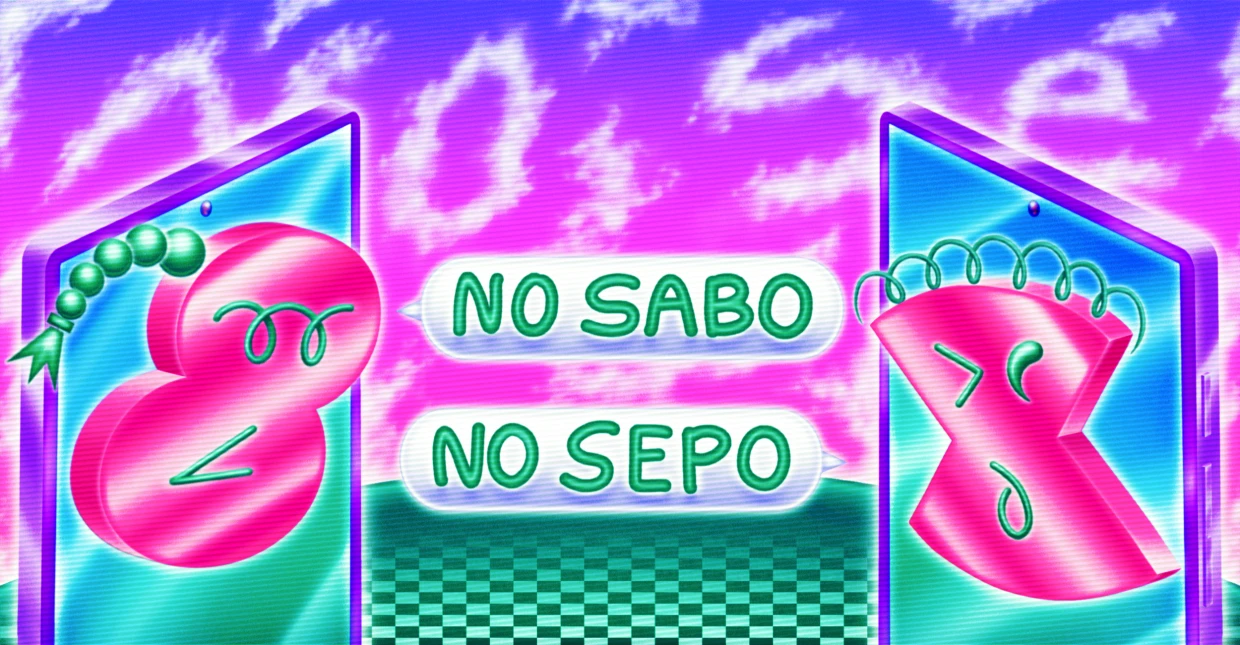 Commenters will no doubt be able to explain for us where "sepo" comes from — my only point of reference so far is that Sapo y Sepo, Inseparables is the Spanish translation of Arnold Lobel's 1970 book Frog and Toad are Friends. Which is partly because Sapo is Spanish for "toad", but it's not clear to me where Sepo comes from, or why it's relevant to the #nosabokid hashtag.
Here are some of the "no sabo" tiktok videos, and one giving a set of instructions for dealing with a family reunion as a no sabo kid…
---