« previous post | next post »
Despite the evidence of my most recent relevant post, the best current speech-to-text systems still make mistakes that a literate and informed human wouldn't.
In this recent YouTube video on the history of robotics research, the automatic closed-captioning system renders "DARPA" as "Dartmouth":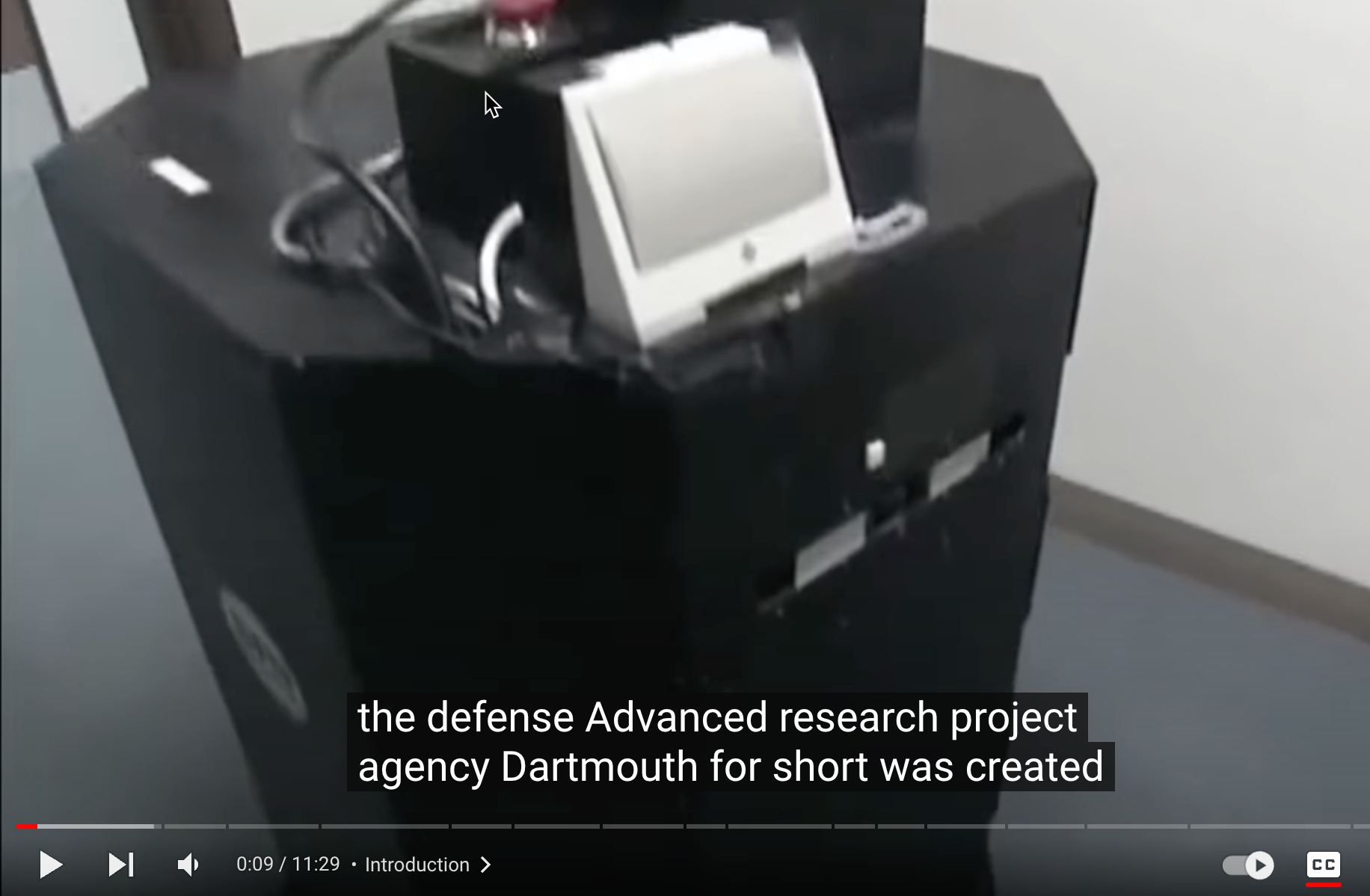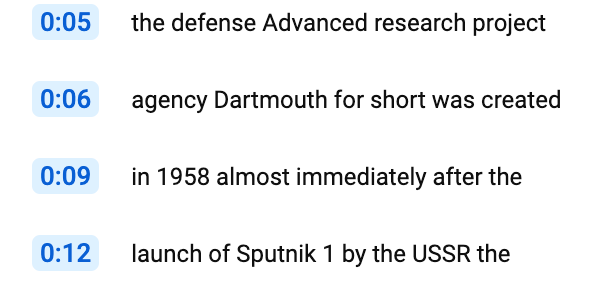 The audio is clear enough:
My first thought was that  the system just doesn't have DARPA in its lexicon, but later in the transcript we get: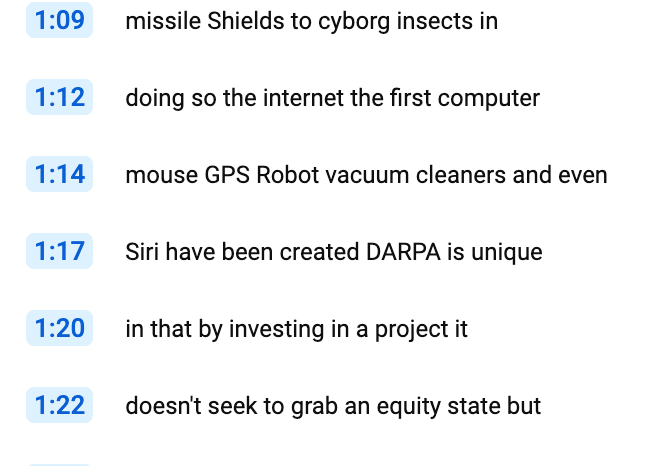 The rev.ai system I praised in Friday's post transcribes "DARPA" correctly from the start:
The Defense Advanced Research Project Agency, DARPA for Short was created in 1958, almost immediately after the launch of Sputnik won by the U S S R.
But the result is not yet quite perfect. Its capitalization of "Short" is a bit weird. (Though otherwise the deployment of capital letters is as it should be, unlike the YouTube caption's even weirder choices.)
There's a missing comma between "Short" and "was" — punctuation is definitely a new frontier for these systems.
And of course it should be "Sputnik 1", not "Sputnik won". Since "won" and "one" are perfect homophones [Update — at least for the voice-over speaker], the correct choice depends on knowing something about history (that Sputniks 1's name announced its status as the first artificial satellite), and also something about the meaning of the word launch (that launches are not normally won or lost). Of course, both of those bits of "knowledge" could be imitated by a Large (enough) Language Model…
Anyhow, speech-to-text is pretty good these days, but there's still some headroom.
---