« previous post | next post »
Bob Ladd wrote to ask about the word furniture, found in a note at the end of an online Guardian story (Ollie Neas, "'Burned the hill down': billionaire's runaway fireworks spark New Zealand furore", 1/3/2023), which read
This article was amended on 3 January 2023. The original furniture said the fireworks display was on Christmas Eve. This was incorrect and has been removed.

That note now has "subheading" in place of "furniture":

And shortly after the original query, Bob sent in the answer — according to the Guardian's own "Newspaper terminology" page, "Page furniture" means "everything on the page except pictures or text of stories".
The term subheading didn't seem quite right to me, because the corrected date information is actually in in a picture caption: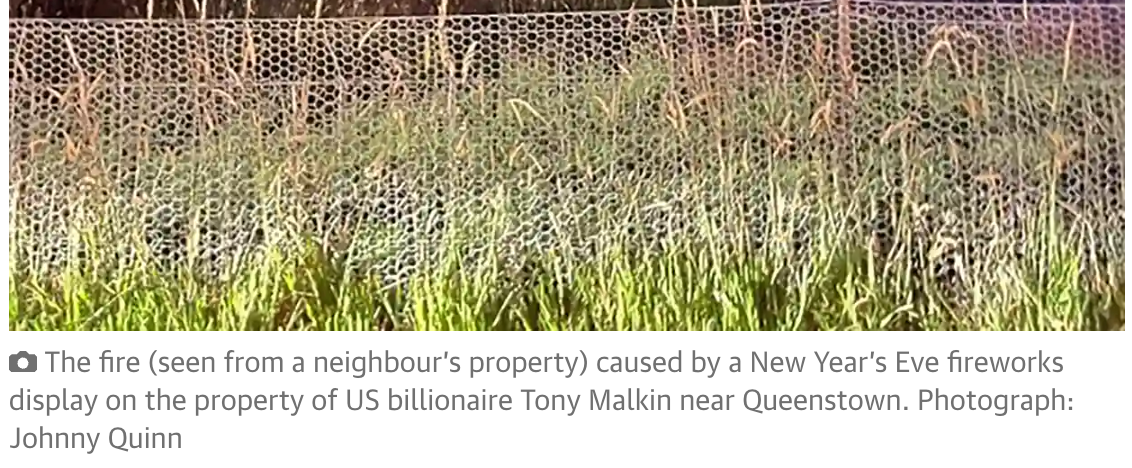 I always through that subheading (or subhead, or whatever) referred to the summary line below the headline, as below in the cited article: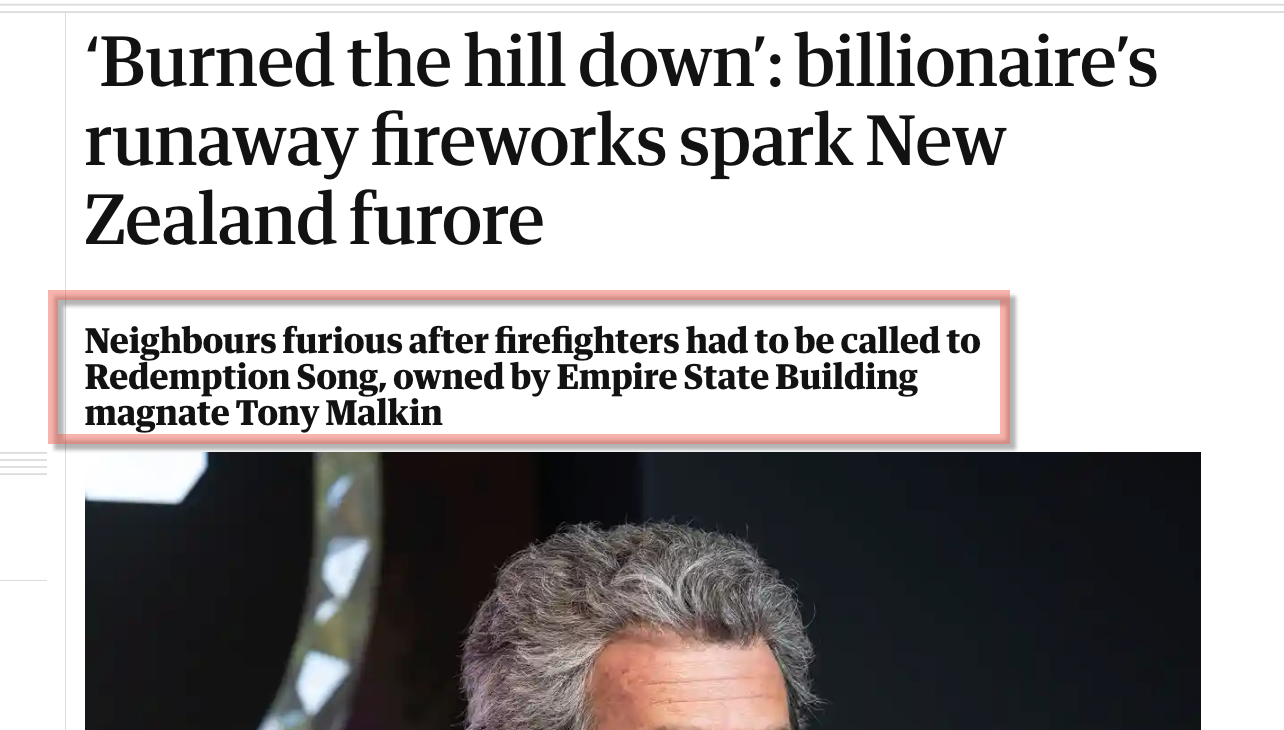 But maybe I'm wrong — the Wiktionary entry suggests that I might be. The Guardian's "Newspaper terminology" page doesn't have an entry for subheading, so there's no answer from that quarter.
Meanwhile, on the furniture front, the Wiktionary entry does give us sense #7:
(journalism) Any material on the page other than the text and pictures of stories.
The OED hasn't caught up with this one yet, but does offer a palette of vaguely analogous senses, including
Apparel, dress, outfit, personal belongings.
Armour, accoutrements, weapons, munitions of war.
The harness, housings, trappings, etc. of a horse or other draught animal […] Similarly, the hood, bells, etc. of a hawk.
Hangings and ornamental drapery; also, the coverlets and linen for a bed.
Implements, tools, utensils; rigging, stores, and tackle of a ship; military engines and defensive works.
…and especially:
Accessories, appendages. (Formerly also plural in the same sense.) Now only technical in specific applications; used, e.g., for the finger-plates, handles, locks, etc. of a door; the plates and handles, etc. of a coffin; and the like; spec. the mountings of a rifle.
plural. Adjuncts or condiments of a salad.
(Printing), the wooden inclosing strips and quoins which surround the matter in the chase.
---