« previous post | next post »
Yesterday I got a strange email message, apparently from American Express. The first strange thing: gmail showed it with no Subject and no content:

But then it got stranger…

My next step was to to look at the actual email, rather than gmail's display of it, so I asked gmail to show me the whole thing: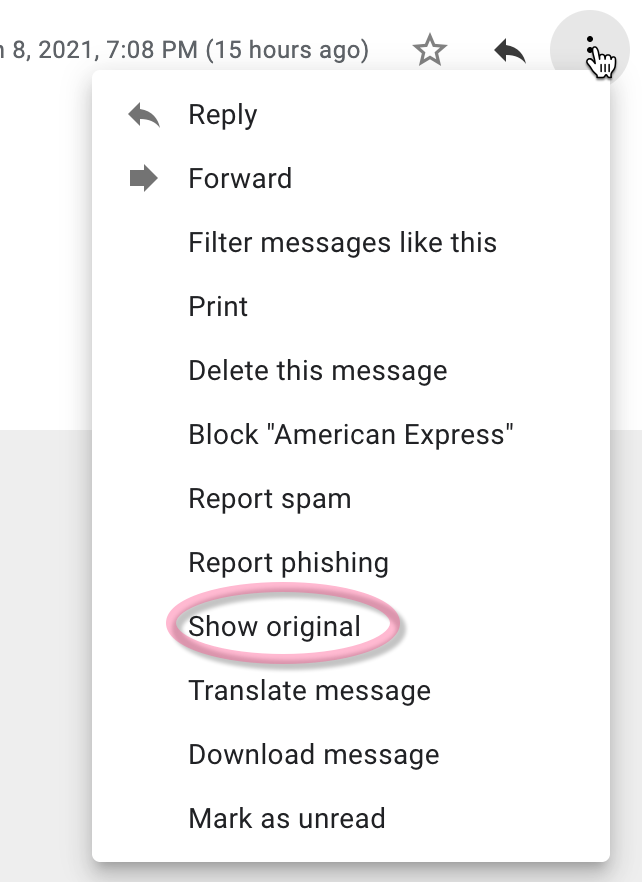 Which gmail did. And Helpful Google offered to translate it for me  — from Maltese?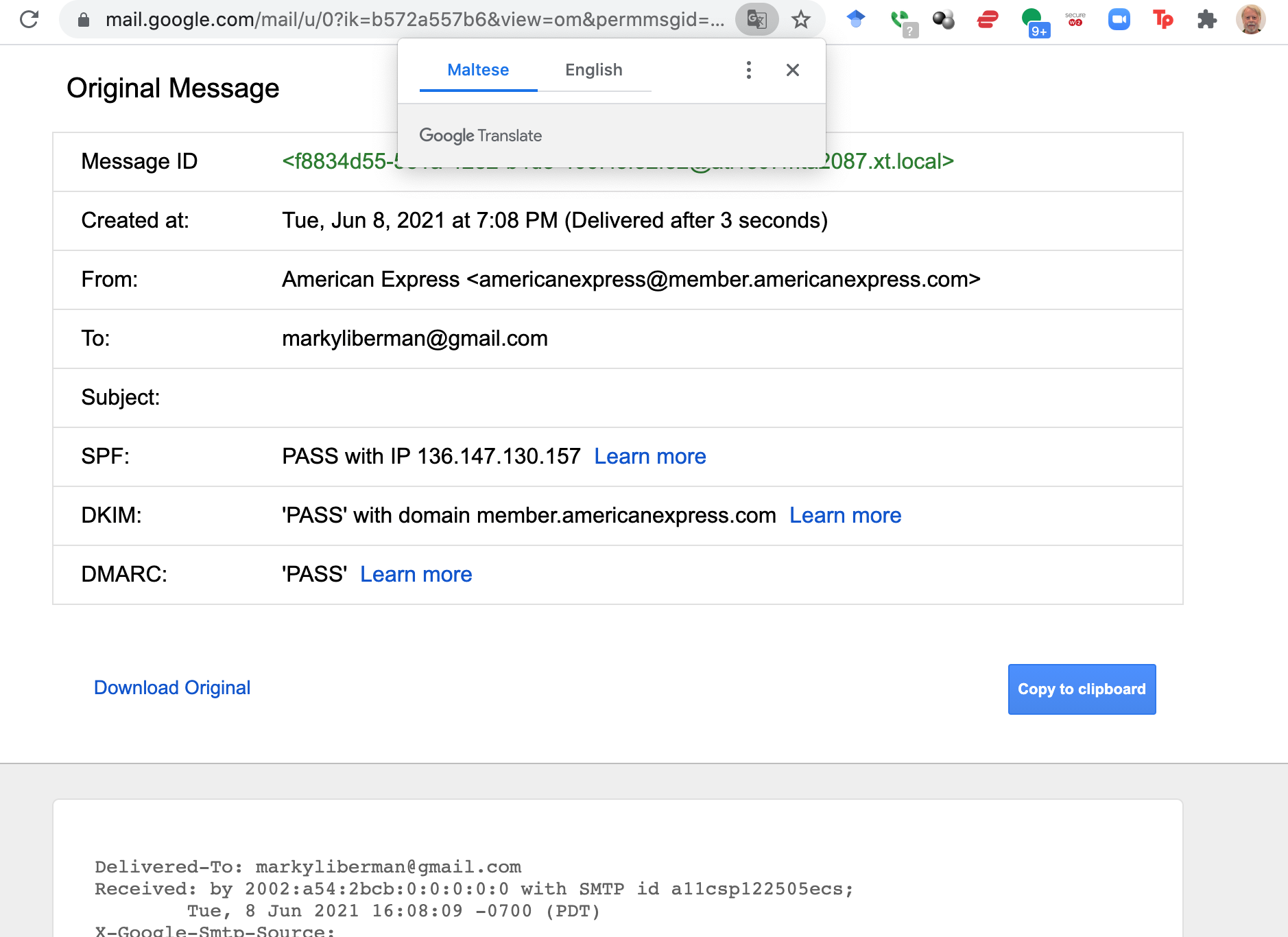 The whole thing was indeed a message from American Express, with no Subject and no content. But also no Maltese — though there are the usual blocks of random-ish ARC alphanumerics, one of which must have triggered Google's Maltese detector.
Thereby confirming again that today's Artificial Intelligence, though wonderful in many ways, is neither artificial nor intelligent.
---