« previous post | next post »
A rare seven word BBC News headline noun pile sighting: "Emma West Croydon tram race rant woman sentenced", BBC News 7/1/2013:
A woman who was filmed shouting racist abuse on a London tram in a video watched by 11 million people has been given a community sentence.
Emma West, 36, of New Addington, admitted racially-aggravated disorderly behaviour likely to cause harassment or distress at Croydon Crown Court.

Robert Twin, who sent in the sighting, notes that "It's particularly confusing because West Croydon does indeed have trams".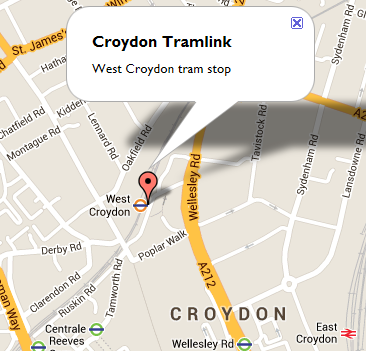 Obligatory screenshot: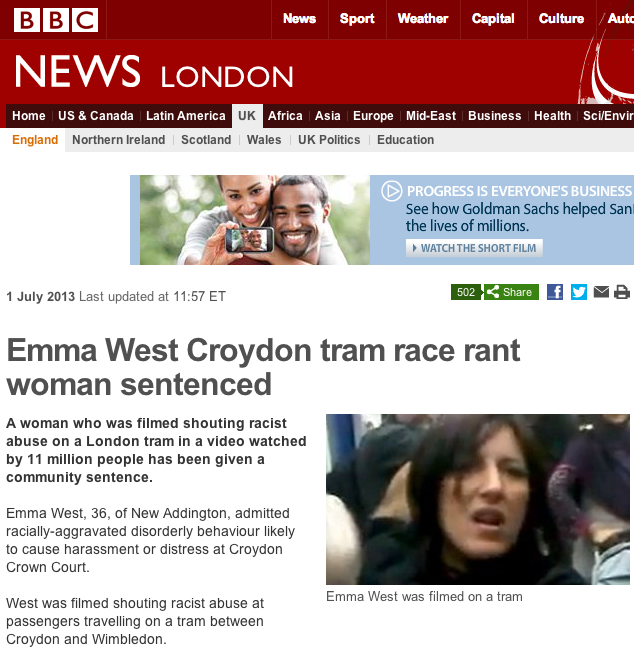 ---