« previous post | next post »
Ha ha ha OMG! The grand debut of Four Seasons Total Landscaping was AMAZING! Thank you to everyone who showed up! pic.twitter.com/2c5KQKQwgC

— coopertom (@thecoopertom) November 9, 2020
The background, in case you've been vacationing on Mars: Victoria Bekiempis, "'Make America rake again': Four Seasons Total Landscaping cashes in on Trump fiasco", The Guardian 11/9/2020.
See also Caroline Haskins, "VR Furries Are Now Running Around The Four Seasons Total Landscaping", Buzzfeed 11/9/2020. Or earlier and more seriously, "Keep on digging: Trump team holds press conference at suburban garden centre", The Guardian 11/8/2020; and Annie Karni and Nick Corasaniti, "Which Four Seasons? Oh, not that one.", NYT 11/7/2020.
Note also that one item of Four Seasons Total Landscaping merch is a "Lawn Order" mask: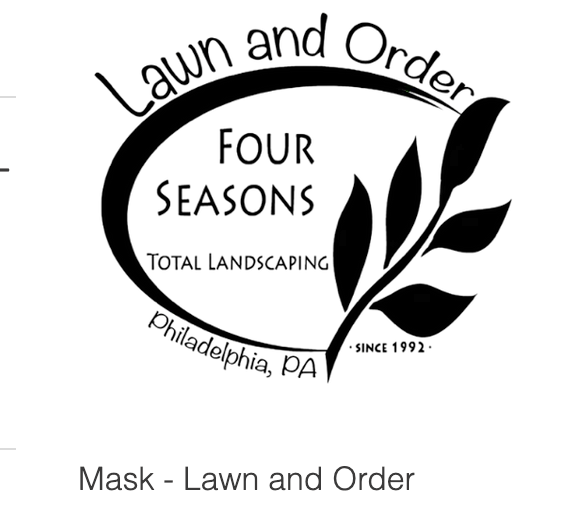 …which reminds me of Neal Goldfarb's LAWn Linguistics blog.
---