« previous post | next post »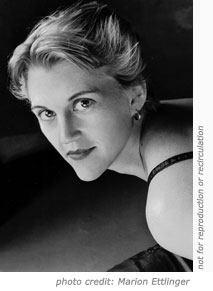 Meghan Daum's LA Times column on "nonplussed" came out a few days ago — "I'm nonplussed, maybe: Many people use words outside their original meaning, but does that make them wrong?", 8/9/2008. She's refreshingly up front about her own reaction:
I need to say something. And even though I'm going to refrain from typing in all caps, I urge you to pretend I did.
The word "nonplussed" does not mean unfazed, unperturbed or unconcerned. I know just about everyone uses it that way, but I really wish they'd stop.
Meghan is the journalist whose questions I answered last week in "Nonplussed about nonplussed", 8/6/2008. She was nonplussed, in the sense she prefers, by the fact that instead of setting up a phone interview, I asked her for questions by email, and then posted my answers on Language Log (though I left her role anonymous until now). Her email response:
Thanks, Mark. I must say, I've never received a personal answer in a public forum (you are the Madonna of linguists!)

It's too bad that professional CVs don't have a blurbs section, since I'd add "the Madonna of linguists" to mine in a flash. I'd be even more pleased (I hope) if I knew why Madonna is the type specimen for giving a personal answer in a public form.
In her column, alas, Ms. Daum left out the reference to Madonna:
I posed some of these possibilities to Mark Liberman, a linguistics professor at the University of Pennsylvania and the founder of a linguistics blog called Language Log. Liberman must have found the "nonplussed" conundrum particularly compelling, because after agreeing to respond to my questions by e-mail, he instead answered them in the form of a post on his blog.
It's true that the nonplussed questions were good ones, as also indicated by the 44 comments and two follow-up posts ("Change by mistake", 8/9/2008, and "The truth about infer", 8/11/2008). But in fact, Ms. Daum was the beneficiary (or victim?) not of the quality of her questions, but rather of my new policy of conducting (most) interviews in this quasi-public way. (I don't bother when my answer is mainly of the form "I don't know much about this, you need to talk with X, Y, or Z instead".)
There are some drawbacks, I guess. I'm not going to post too-frank appraisals or scurrilous gossip on background, for example — not that I offer much of that by phone, either.  And it probably makes journalists uneasy to be partly disintermediated in this way.
But on balance, at least for the kind of interviews that I'm usually involved in, I think it's probably a good thing all around.
---