« previous post | next post »
A sign displayed at yesterday's congressional impeachment hearing:
GOP adds new sign during the break pic.twitter.com/uI5U9mJTsf

— Manu Raju (@mkraju) November 21, 2019
The background is described in this NY Post story: "Republicans use giant signs to counter impeachment case", 11/13/2019.
An earlier example: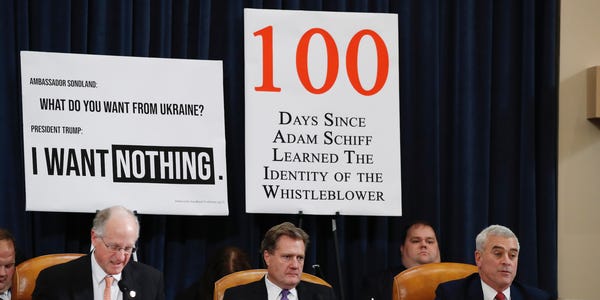 In our discussions of misnegation, we've often observed that scalar concepts (like "N days since X") often play a role — see e.g. "Indistinguishable misnegation", 7/23/2016. But usually there are also negation-words and modals to make the semantic computations more difficult. This is an unusual case where there's nothing going on except the polarity of the scalar concept.
You can see what the count really means in the common work-site signs like this one, which means that there was an injury 297 days ago: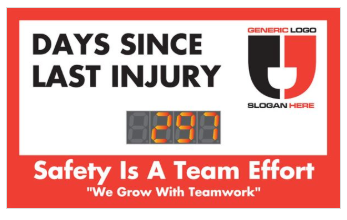 Or this parody version, which means that there was an accident yesterday: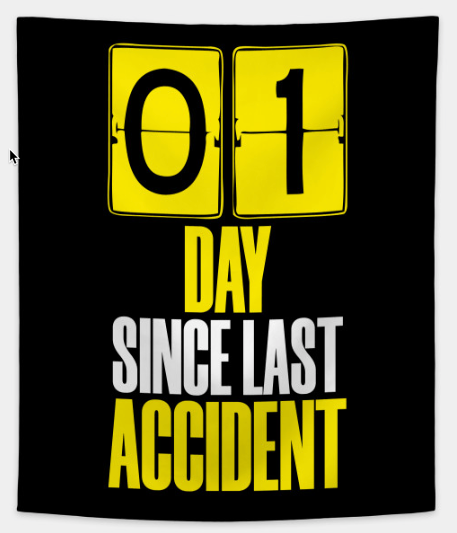 So the featured sign means that Adam Schiff last followed house rules 0 days before the sign was displayed, i.e. on that day itself. The authors' intended meaning requires adding a negation: "0 days since Adam Schiff didn't follow house rules", or maybe "0 days since Adam Schiff violated house rules".
---