« previous post | next post »
The other day, I bought a soda from a vending machine that was adorned with this sticker: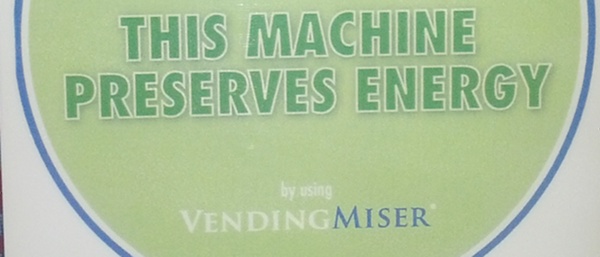 Wait, I thought to myself, shouldn't that be "This machine conserves energy"?
But then again, the first law of thermodynamics guarantees that conservation of energy applies to ALL machines.  Still, "… preserves energy" sounds strange — probably because it's relatively rare:

And pretty much all of the examples of "conserves energy" that I find (e.g. in recent news reports) deal with saving fuel or electricity rather than with the consequences of Noether's theorem.
---