« previous post | next post »
R.C. sends another example of odd headline-ese: "Schools told not bar naughty sixth formers", BBC News 10/23/2012:
Schools in England have been told they must not bar badly behaved youngsters from sixth forms.
For American readers not raised on Tom Brown's School Days or familiar with the few U.S. schools organized along similar lines, "first form" to "sixth form" is the British equivalent of 7th to 12th grade.
Screenshot: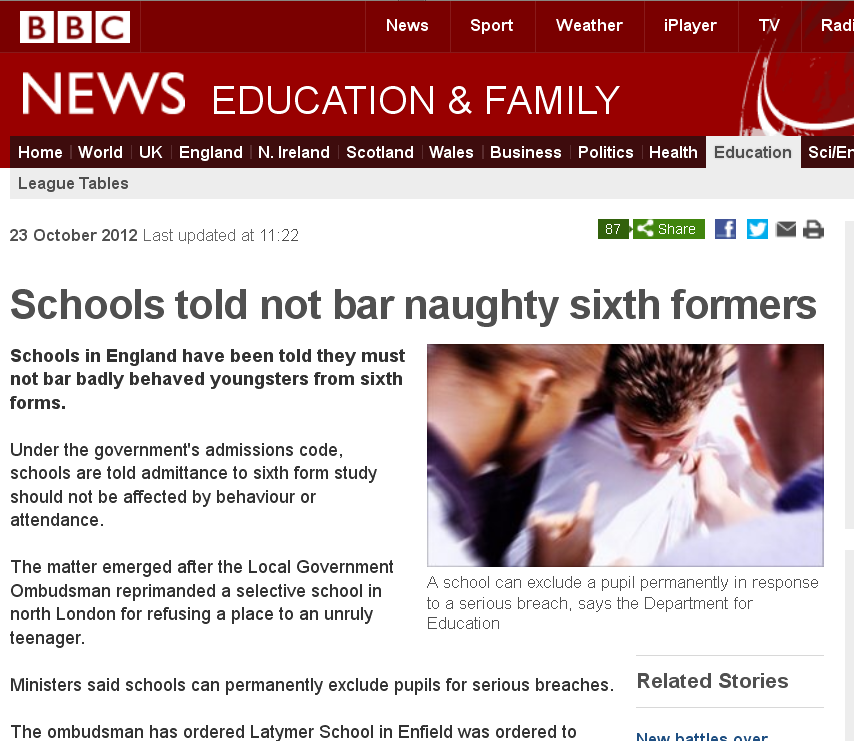 ---