« previous post | next post »
A headline sent in by Yoram Meroz: "Congressman Florida Man hired former Trump staffer fired after hanging around white nationalists", Daily Kos 4/19/2019.
Yoram wrote "Here's a headline I could probably decipher, but I haven't tried."
I tried and failed — I leave it to our clever commenters to solve the mystery.
The references are easy to understand, from the body of the story and extensive other coverage — the "Florida Man" is Matt Gaetz, and the "former Trump staffer" is Darren Beattie.

Oh, I see. Gaetz is being described as "Congressman Florida Man", pushing the Florida Man Meme one syntactic step too far. (See "Location Man", 12/31/2014, for examples and discussion.)
Anyhow, here's the Obligatory Screenshot: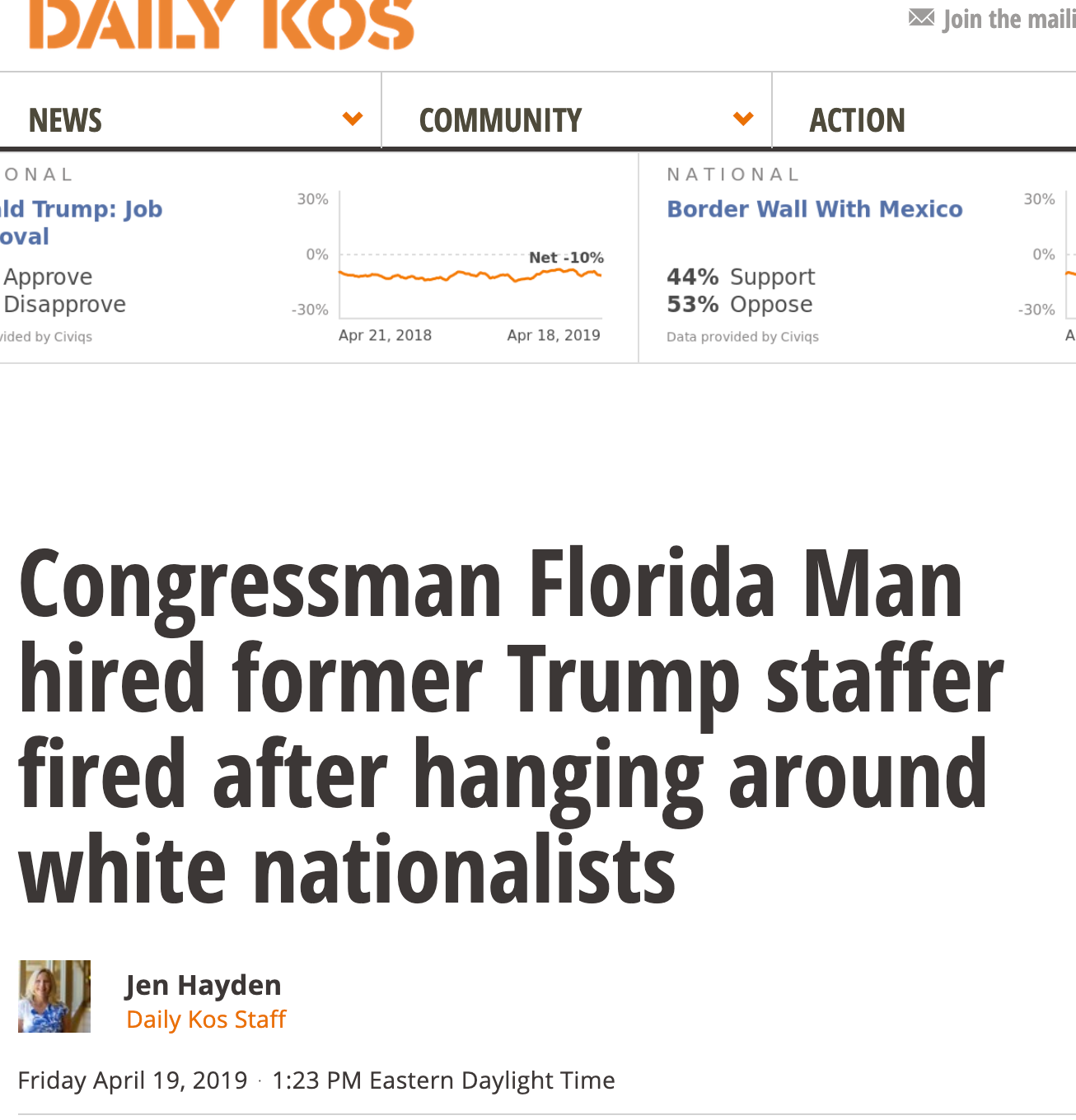 ---