« previous post | next post »
Kieran Healy, who will spending a year at the Center for Advanced Study in the Behavioral Sciences, is looking forward to research at the "Stanford Superconducting Supersocializer, which will … propel local college sophomores at tremendous speeds into unfamiliar groups of people in an effort to plumb the structure of the elementary particles of social interaction", in order to test "the emerging Standard Model of sociophysics":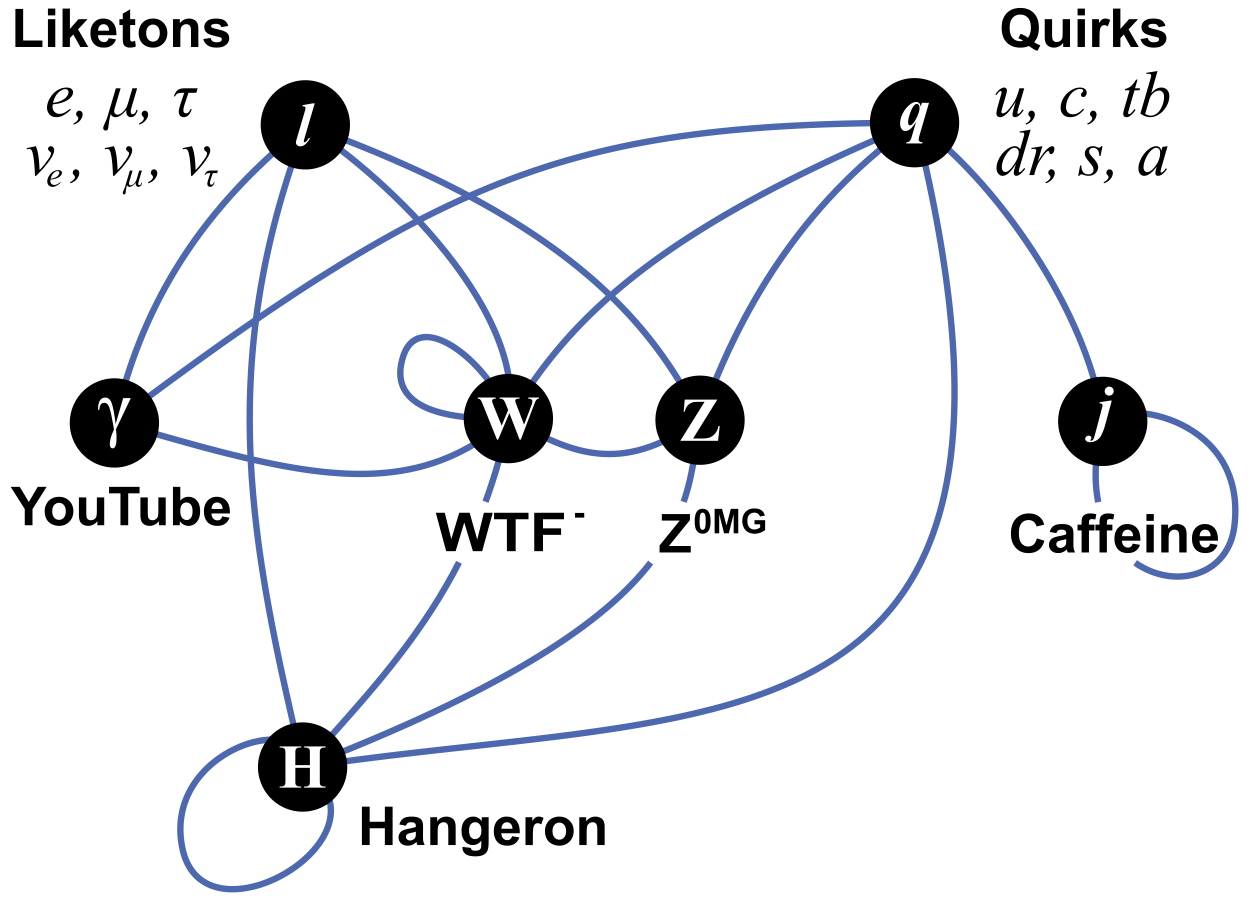 Kieran explains:
The organization of the Quirks is of course well known, with some of the early triumphs of post-war research focused on the internal dynamics of the quirk-matrix (Up, Downer, Charm, Strange, Top Bloke, Asshole). The complex of interactions centered on W and Z remains wholly mysterious, however. The Liketons, too, pose difficult questions, though the recent discovery of observer-dependent YouTube effects has gone some way toward clarifying their role. Finally, the famous Biggs Hangeron also remains problematic, as it is not only notoriously easy to observe but in fact also impossible to ditch at parties.
Linguists also have high hopes for the SSS. It's been more than four decades since Richard Feynman conjectured that the total cross section of high-energy undergraduate interactions depends on the resonance production of highballs, but a Grand Unified Theory of communicative interaction has remained elusive.  While the SSS is unlikely to help with the fundamental problem of bringing gravitas into the theory, it may well enable the first direct observation of the elementary particles responsible for sociolinguistic accomodation.
---