« previous post | next post »
From Phil Ford at Dial M for Musicology: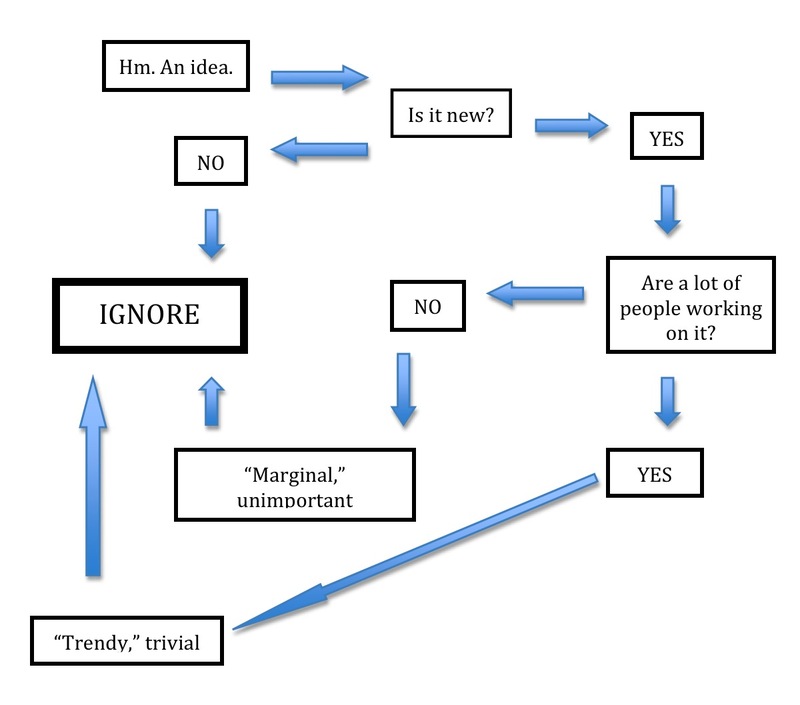 His analysis: "Sometimes I think that academics have a kind of mental operating procedure designed to insulate them from having to consider anyone else's ideas at all."
If you asked people to list the typical characteristics of academics, I doubt that they would often think of "conservative". But academics are among the most culturally conservative groups around, in my experience.
[I do know, of course, that political "conservatism" has little or nothing to do with conservatism in the sense of "tendency to preserve or keep intact or unchanged".
And statistically speaking, the right response to most new ideas is to consider them carefully and then reject them. But still… ]
---