« previous post | next post »
And what would it sound like? Patricia Murphy, "Hillary Campaign Plans to Shush Berniacs During Vote", The Daily Beast 7/26/2016:
In an email to Clinton's California Delegation, a Clinton staffer outlined a plan to drown out any sounds of descent from unruly Bernie fans.
The error has now been fixed — I'm sympathetic, since I make substitutions of that kind all the time in typing.
The obligatory pre-correction screenshot: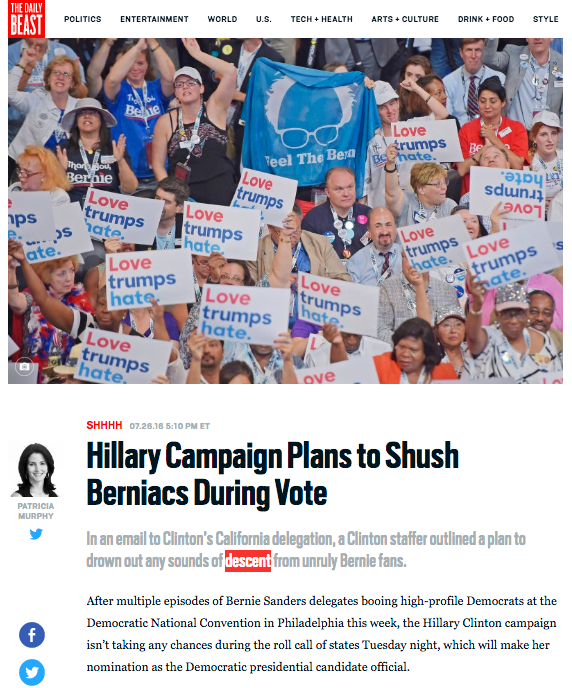 [h/t Eric Fahlgren]
---