« previous post | next post »
Dan Bloom just sent me this photograph that is making news in Taiwan: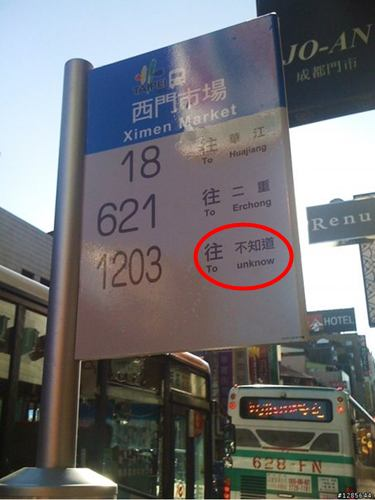 Riders are advised against taking bus no. 1203, because the authorities don't know where you might end up if you do.
As a matter of fact, there's no serious problem with the translation, since, with the addition of an "n" ("unknown"), that's what the Chinese says:
Bù zhīdào 不知道 ("don't know")
This is one of the first, and handiest, utterances one masters when learning Mandarin.
Mark Swofford at http://www.pinyin.info/ specializes in keeping track of problems with signs in Taiwan. I wonder if he knows about this one and the story behind it.
---