« previous post | next post »
This press release ("At the Flick of a Switch"), from the Judiciary Committee of the U.S. House of Representatives, is apparently for real. Here's a direct quote: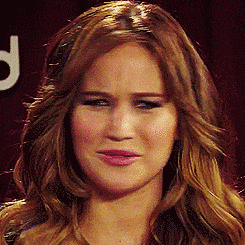 Since the page was taken down a few hours after I posted this, the content can be found here. This is exactly what was on the Judiciary Committee website earlier, shorn of the header and footer and sidebars giving lot of juicy Judiciary Committee links.
Among the striking things about this document is its take on gender identity.
The message is clearly partisan, and so represents the views of the Republican majority of the committee. If my count is correct, of these 24 representatives, just one is female — the list is Bob Goodlatte, Virginia, Chairman; Jim Sensenbrenner, Wisconsin; Lamar S. Smith, Texas; Steve Chabot, Ohio; Darrell Issa, California; Randy Forbes, Virginia; Steve King, Iowa; Trent Franks, Arizona; Louie Gohmert, Texas; Jim Jordan, Ohio; Ted Poe, Texas; Jason Chaffetz, Utah; Tom Marino, Pennsylvania; Trey Gowdy, South Carolina; Mark Amodei, Nevada; Raúl Labrador, Idaho; Blake Farenthold, Texas; Doug Collins, Georgia; Ron DeSantis, Florida; Mimi Walters, California; Ken Buck, Colorado; John Ratcliffe, Texas; Dave Trott, Michigan; Mike Bishop, Michigan.
But the affective and attitudinal content of the message is expressed — or at least underlined — by means of 10 animated gifs, in eight of which the expressive protagonist is female. An effort by Bob Goodlatte and the other male representatives to explore their feminine sides? Good for them, if so; though it's interesting that this is what they've found there so far.
Also, Wikipedia tells us that
Goodlatte is the co-chairman of the bipartisan Congressional Internet Caucus, Chairman of the House Republican High-Technology Working Group, and Co-Chairman of the Congressional International Anti-Piracy Caucus. […]
Goodlatte is an original sponsor of the Stop Online Piracy Act, H.R. 3261, introduced in the House's, Intellectual Property, Competition and the Internet Subcommittee, which he Chairs.
I could be wrong, but I have a feeling that these gifs were not licensed by authorized representatives of the personalities involved, and thus their use represents implicit support for open-access mash-up culture.
Seriously, this press release was no doubt put together by a couple of sub-millennial staffers. But somebody cleared it for release, and it hasn't been taken down yet. So maybe this style will become the new normal in DC.
---