« previous post | next post »
Ben Goldacre recently featured this lovely job advertisement: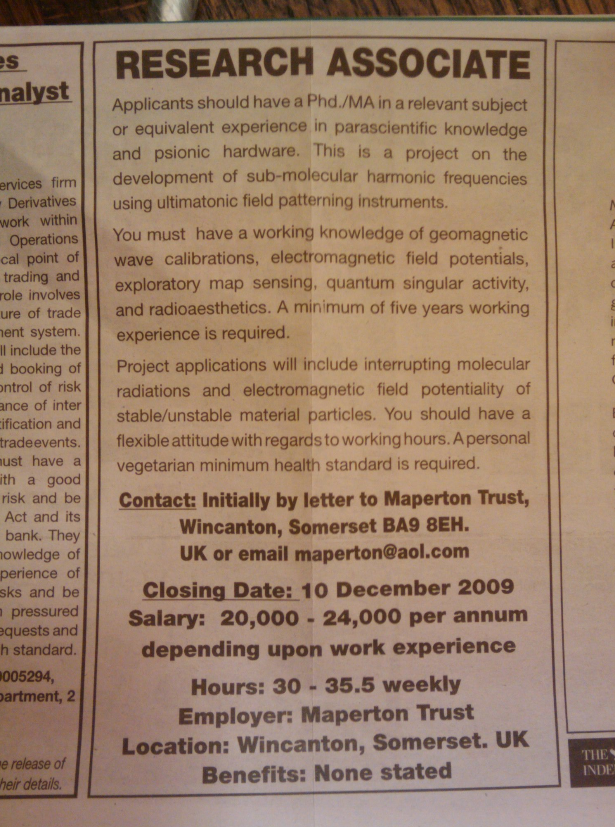 A couple of the words were new to me: radioaesthetics turns out to mean "dowsing", basically; and ultimatonic fields are presumably the fields associated with ultimatons, as discussed in the Urantia book.
I was quite disappointed in radioaesthetics, which I briefly hoped would turn out to involve some sort of modern form of David Burliuk's Radio-Futurism: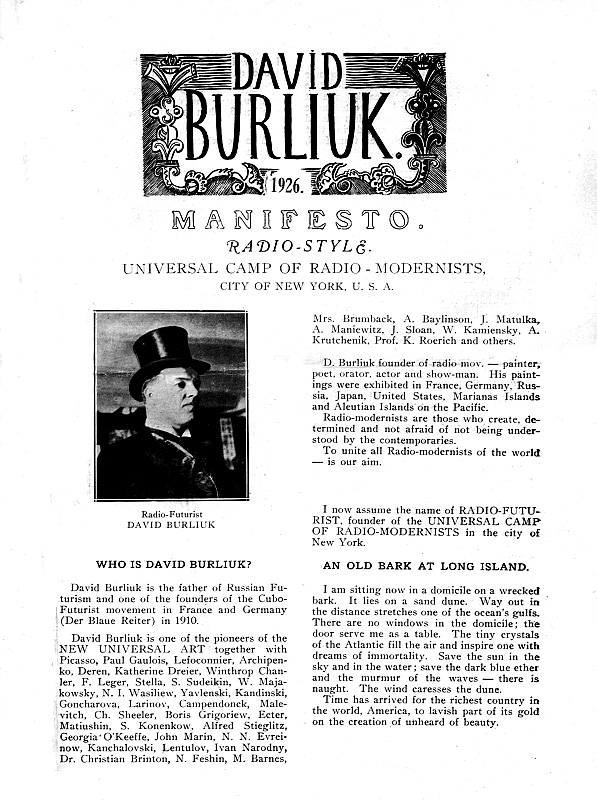 Burliuk and his wife were among the Russian emigrés who were close friends of my grandparents, and thereby became honorary aunts and uncles of mine. (Until I was twelve or so, I thought I had dozens of real aunts and uncles, members of a family whose size and diversity should have tipped me off…)
Anyhow, I guess that aesthetics in radioaesthetics has the (otherwise obsolete) meaning "Of or pertaining to sensuous perception, received by the senses", rather than the derived but now-usual "Of or pertaining to the appreciation or criticism of the beautiful".
Both radioaesthetics and ultimatonic are currently missing from the OED.
---