« previous post | next post »
Jonathan Falk asks:
If this isn't some form of zeugma, what would you call it? Cyber-zeugma? Auto-zeugma?
PDF has become the fourth most popular religion! Watch out we are rising! pic.twitter.com/Q6fbl02Kp2

— Isaac Alonzo (@makatron) July 15, 2015
I guess I'd call it meta-zeugma or maybe trans-zeugma…
If the list elements were combined in an explicit conjunction ("They converted to catholicism and pdf") it would be plain old zeugma. But the different senses of convert are implicit in the Google hints list.
Posing the question a bit differently suggests that the most popular religion of them all is polar coordinates: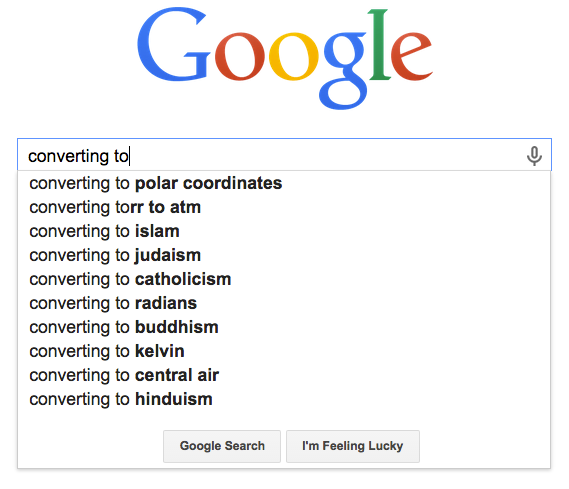 There's also some zeugmatic conversion from: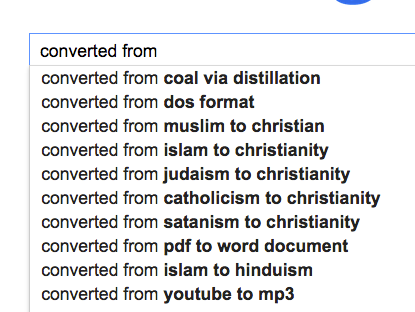 ---