« previous post | next post »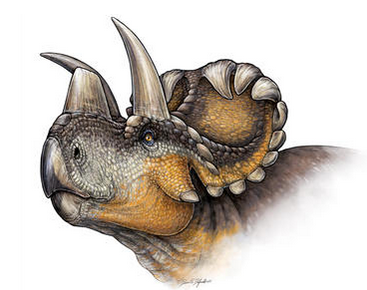 Sasha Harris-Lovett, "Meet Wendiceratops, a horned dinosaur unlike any other", LA Times 7/8/2015:
Move over Indominus Rex – scientists have discovered a previously unknown dinosaur in Canada that's cooler than any "Jurassic World" creation. And it's real.
The creature, a member of the family of horned dinosaurs, was an older cousin of Triceratops that lived about 79 million years ago. Like Triceratops, it had horns emanating from its face and head, along with a bony beak that it used to shred plants before eating them. […]
The story begins with professional fossil hunter Wendy Sloboda, who spotted something that appeared to be a dinosaur bone sticking out of a steep hill in southern Alberta, Canada, in 2010.
And yes, Wendiceratops is named after her:
The Canadian researchers named the new species Wendiceratops pinhornensis, in honor of Sloboda and the Pinhorn Provincial Grazing Reserve, where the fossils were found.  
"Wendy Sloboda is probably the best fossil finder in the world," said Ryan, who took her on an expedition to Greenland to help him find dinosaurs there. (She did.) "We've always known that we wanted to name a dinosaur after her, but we wanted it to be a really great dinosaur."
For the scientific details, see David Evans and Michael Ryan, "Cranial Anatomy of Wendiceratops pinhornensis gen. et sp. nov., a Centrosaurine Ceratopsid (Dinosauria: Ornithischia) from the Oldman Formation (Campanian), Alberta, Canada, and the Evolution of Ceratopsid Nasal Ornamentation", PLoS ONE 7/8/2015.
Ms. Sloboda didn't get co-authorship credit, but she did get a tattoo out of the deal: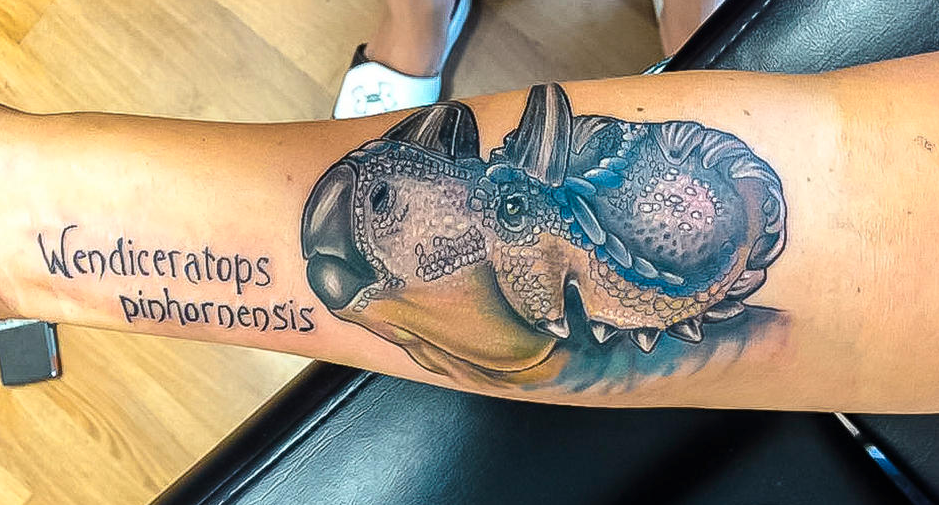 I don't know a lot about evolving species-naming fashions, but are there many other species-names created out of someone's first name and a couple of science-Greek morphemes? [Should be "genus-names" — sorry…]
There's an ironic resonance in the other direction: the cast of characters in the children's cartoon series Land Before Time includes a peach-colored triceratops named "Cera" (pronounced "Sara"):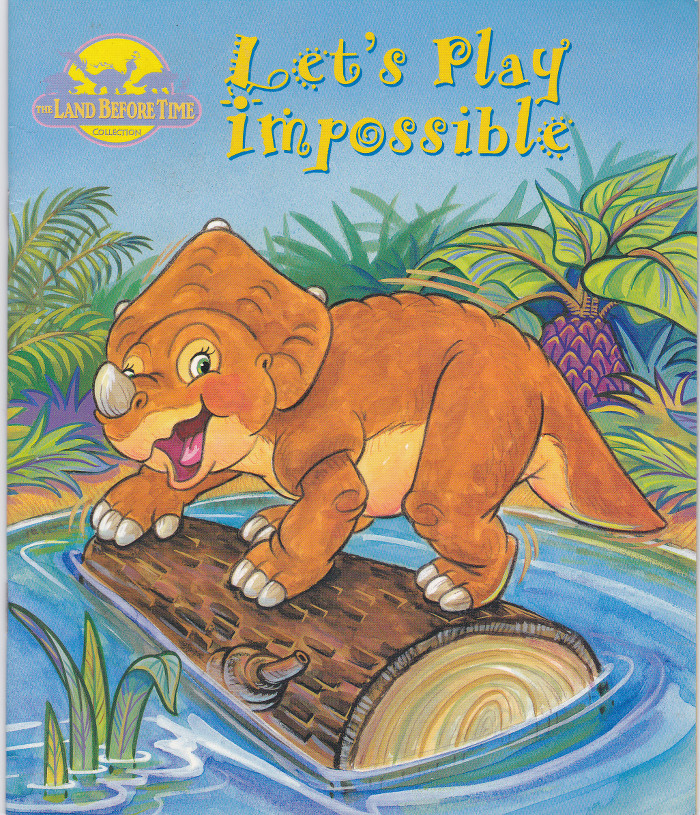 ---