« previous post | next post »
There's a nice example of a blended cliché in a post by Patrick Appel on Andrew Sullivan's blog: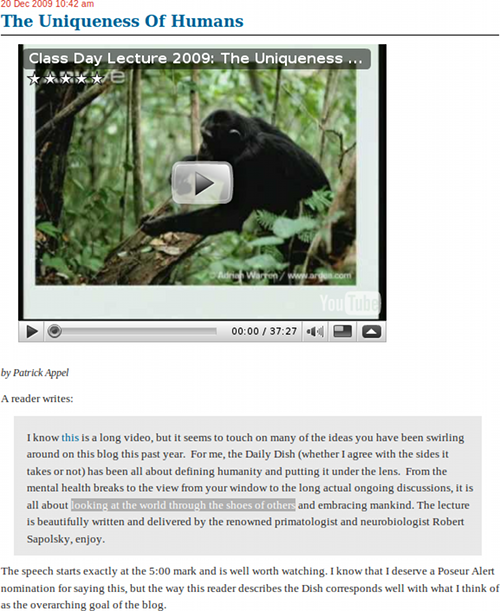 A blend of two metaphors for imagining yourself in another's situation — looking at things through the eyes of others and walking in someone else's shoes — this phrase in various wordings has quite a few precedents, not all of which are intended as jokes.  For example, a Phoenix AZ news story about a Spanish/Mandarin immersion pre-school:
"Research has shown that cognitively, they're more open to new ideas," said Diana. "They are able to see the world through other people's shoes because they become more bi-cultural. Languages are always connected to culture."
Or this answer to the question "What are the main differences between the theories of Max Weber and Karl Marx?"
Weberian thinking says that in society you should aim to achieve verstehen, or seeing the world through someone else's shoes.
A design that literally lets you see the world through (well, as reflected in) someone else's shoes is featured here.
---