« previous post | next post »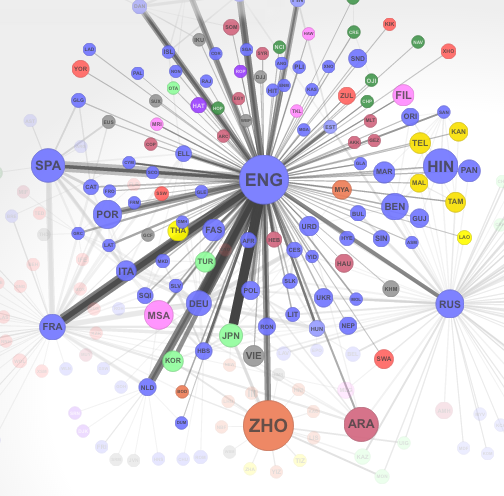 Michael Erard has a nice discussion in Science magazine of a paper recently published in PNAS: "Want to influence the world? Map reveals the best languages to speak", 12/15/2014.
The original paper is Shahar Ronen et al., "Links that speak: the global language network and its association with global fame", PNAS 2014. And there's a cute interactive visualization.
But wait… no, that was the Global Language Monitor. Never mind.
---