« previous post | next post »
"Blindfold sex knife attack ex-wife jailed for murder attempt", BBC News 12/8/2014 — Although the five-noun pile-up doesn't give us any syntactic help, the facts are more or less what you'd guess by putting all the words on the table and making up a story about them:
A woman who tried to murder her ex-husband after blindfolding him following sex and telling him she had a surprise in store has been jailed.
Andrea Santon, of Lancaster, stabbed her former partner with a kitchen knife after luring him to her home and bedding him after a night out in June.
But in this one, the syntax takes us down a garden path, with baffling results: "World's Oldest Womean Just Pleased Every Other Human On Earth When She Was Born Now Dead", The Onion 12/8/2014.

You might need to read to the story to retrace your steps and get to the right interpretation:
OSAKA, JAPAN—Reflecting on a long life that began at the end of the 19th century, the world's oldest woman told reporters Monday that she could not be happier that every other human on earth the day she was born is now deceased. "Nothing, not one single thing, gives me more pleasure than knowing anyone who was alive on March 5, 1898—my family, my friends, and even far-off strangers that I never knew existed—is stone-cold dead," said 116-year-old Misao Okawa, smiling as she observed how all 1.6 billion of the people who were alive the day she came into the world had passed away, one by one, during her remarkable lifespan. "I'm the sole fucking survivor. I'm the longevity queen. I'm the one who stuck it out while everyone else threw themselves on the corpse pile. Man, it's too bad I'm in a wheelchair or I'd trample every single one of their fucking graves."
The obligatory screen shots: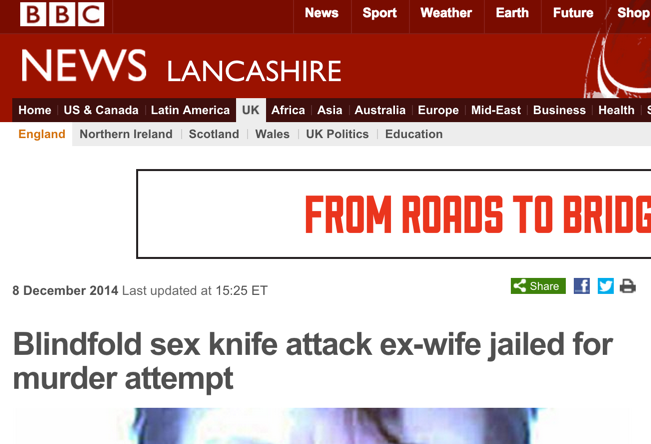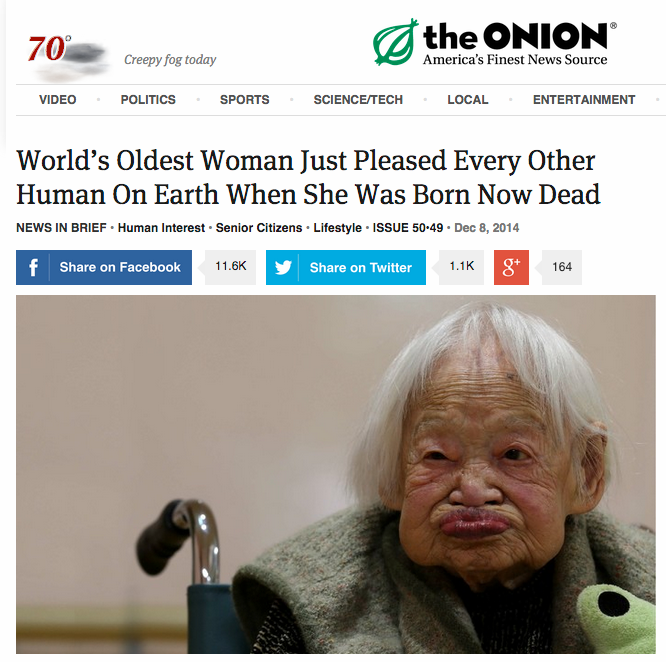 [h/t Chris Dammers and Laurel MacKenzie]
---