« previous post | next post »
According to Vaughn at Mind Hacks ("The demon drink", 5/29/2009):
Oh dear. It looks like psychologist Glenn Wilson has fallen off the wagon again. From the man who brought you the 'email hurts IQ more than cannabis' PR stunt before repenting, comes the 'the way you hold your drink reveals personality' PR stunt.
This time it's to promote a British pub chain and God bless those drink sodden journos who have gone and given it pride of place in the science section of today's papers.
In this case, "the way you hold your drink" is not referring to your reaction to various blood alcohol levels, but rather to  the position of your fingers, hands, arms, and body, relative to your beverage container.
Here's the BBC's take on Wilson's categories: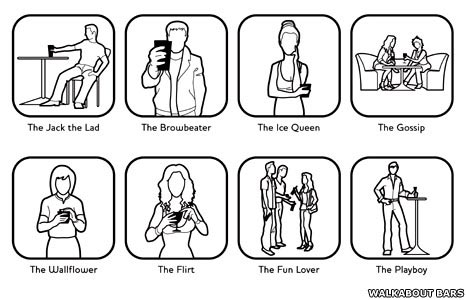 There is some genuine science of body language out there. And as the automated analysis of digital video gets better, we may get to the point where there is actually some basis for inducing categories, as opposed to interpreting (reactions to) postures.  But this particular incident seems to be another case where there isn't actually any research at all, just a publicity stunt, in this case dreamed up by the PR department of a bar chain.
As the Mind Hacks post observes:
I would point out that it's not published, or even sensical, but is there really any point when the whole premise is so ridiculous that you'd have to be virtually paralytic to take it seriously.
Wilson has actually done a great deal of serious research and is well known for his work on personality but occasionally seems to go on inexplicable media binges on the tab of corporate advertising.
I don't think I'll be so quick  to apologize to Prof. Wilson as I was last time.
Here's the Telegraph's illustration for their article: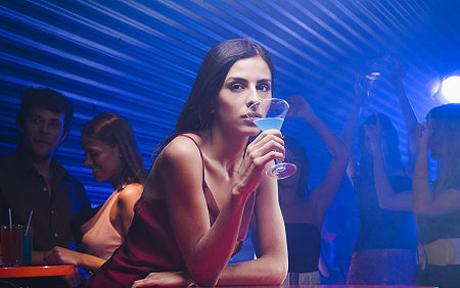 Which of Wilson's 8 categories do you think she belongs to?
---