« previous post | next post »
Some (perhaps algorithmic) drudge on the Google Books assembly line has a (perhaps accidental) sense of humor. Tracking down a surprising apparent antedating of a piece of managerial jargon, I found this:

In the Google Books index, this is Margaret Croyden, Lunatics, Lovers, and Poets: The Contemporary Experimental Theatre, published in 1974. But the content is Shrinivas Pandit, The Alchemy of Leadership, published 2009. The quoted publisher's blurb could almost fit either book:
A distillate of author's interviews of the current crop of successful leaders, this book detects the essence of leadership in the mental make-up, personal traits, beliefs, faith, vision and working style of successful Indian leaders. It enables entrepreneurs to understand their growth trajectories for reaching their goalposts and leaving a lasting legacy.
Amazon seems to have picked up on the same crossed wires: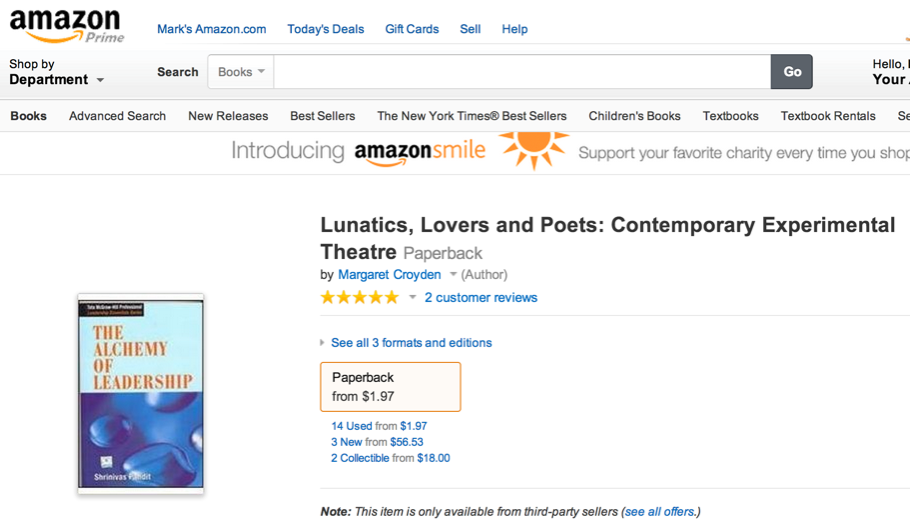 And likewise AbeBooks: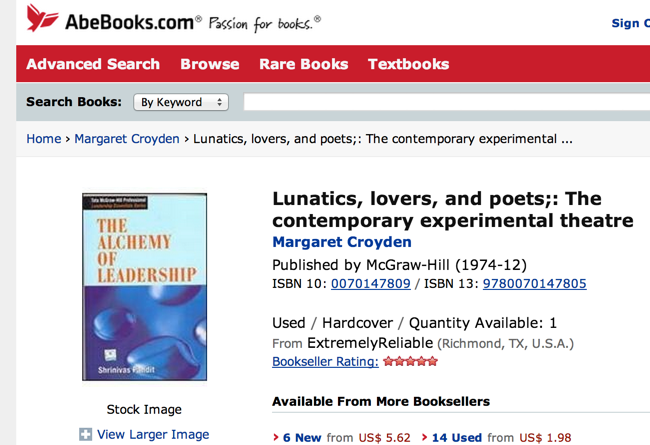 ---