« previous post | next post »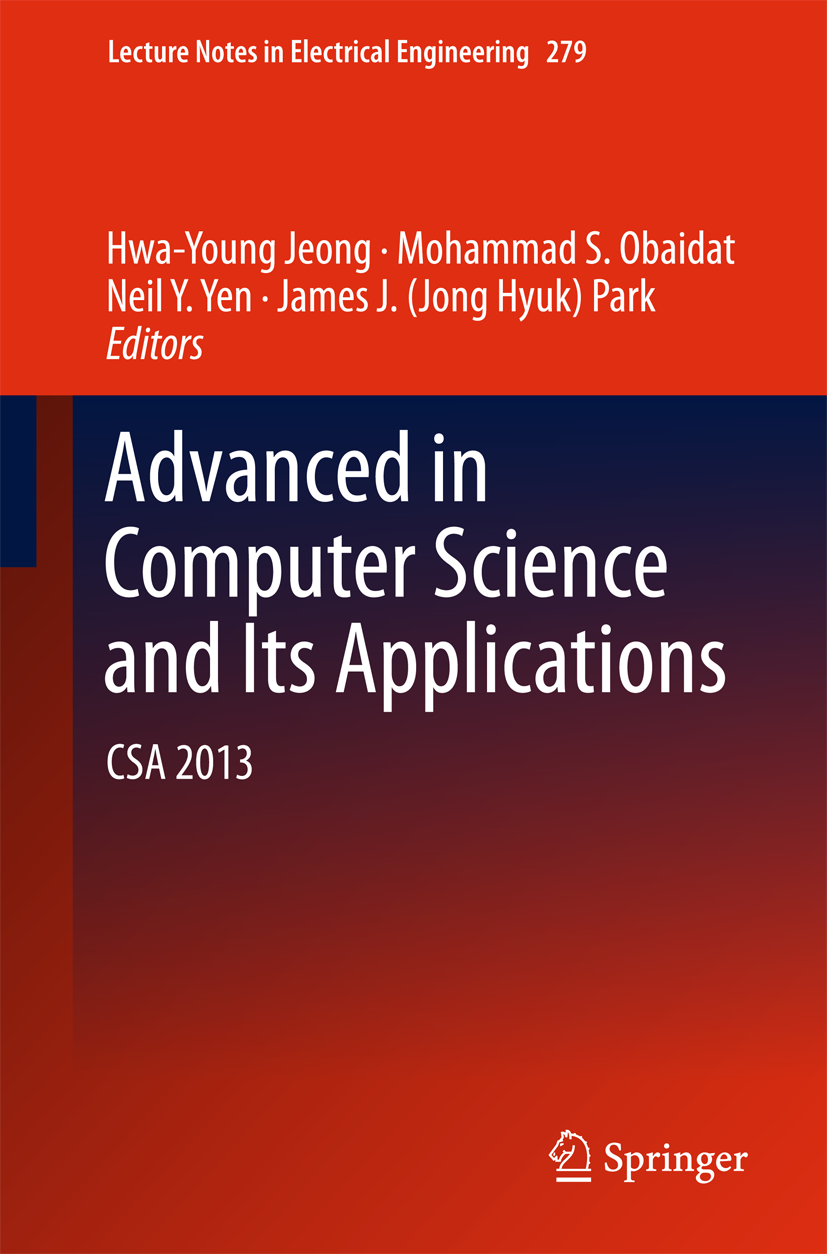 A justly flabbergasted reader sent me a link to the web page at springer.com for H-Y Jeong et al. (Eds.), Advanced in Computer Science and its Applications, 2013. In return for $469 (paper) or $369 (ebook), you'll get a work whose publisher describes it as follows:
The theme of CSA is focused on the various aspects of computer science and its applications for advances in computer science and its applications and provides an opportunity for academic and industry professionals to discuss the latest issues and progress in the area of computer science and its applications. Therefore this book will be include the various theories and practical applications in computer science and its applications.
Springer Science+Business Media seems not be short of funds — according to a Bloomberg story dated 6/19/2013:
BC Partners Ltd., a London-based private-equity firm, agreed to buy German academic publisher Springer Science & Business Media GmbH for 3.3 billion euros ($4.4 billion) from EQT Partners AB and the Government of Singapore Investment Corp.
Between that 3.3 billion euro stake and the $469 cost per copy, you'd think that Springer would have a few euros to spend on a copy editor, if only for the publisher's blurb (which is also what's featured on the book's amazon.com page). It's true that this is a conference proceedings volume, whose editors are not native speakers of English. But still.
In case you think I'm making this up, here's a screenshot: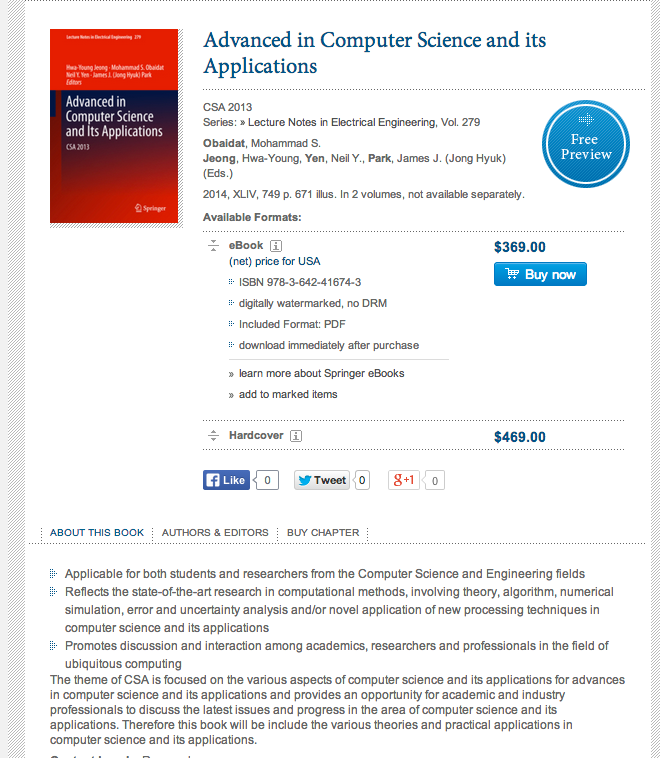 Update — I haven't been able to learn much about the Future Technology Research Association (FTRA), which sponsors the CSA conferences. There's an FTRA web site, which suggests that you can become a member for the very reasonable yearly fee of $120, which would entitle you to "Free access to FTRA Library", which is said to include "Keynotes and Proceedings". However, the facility for online registration ("available soon" as of 2010), doesn't exist yet, so you need to join up by snail mail, including a paper registration form and "a scanned file of your bank transfer receipt". Also, the "Conference Archive" part of the FTRA Library contains only the notice that it's "Under Construction", also since 2010. Overall, I can't say that this web site fills me with confidence about the seriousness of the organization or of its commitment to "future technology".
Wikipedia's only information about FTRA is a page on the Freight Train Riders of America, which is not the same thing at all.
---