« previous post | next post »
I'm now at the Station Biologique de Roscoff for the Ecole thématique Big Data & Speech. On the bus from Morlaix to Roscoff, there were several copies of this sign: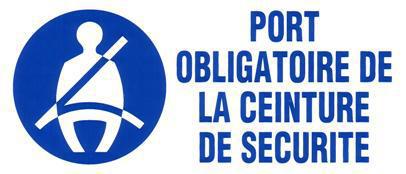 However, the bus had no seatbelts installed.

This reminded me of the British cultural tradition of decorating escalators with signs reading "Dogs must be carried" ("Dogless in Albion", 9/11/2012).
But I'm not clear whether the nominalized regulation in French allows a similar conditional interpretation — could "Port Obligatoire des Chiens" mean that if you have a dog with you, you must carry it?
---