« previous post | next post »
A widely-reprinted picture from Danny-Ahmed Ramadan's twitpic feed, wtih the caption "on Qasr Nil bridge the lion says: Game Over Mubarak":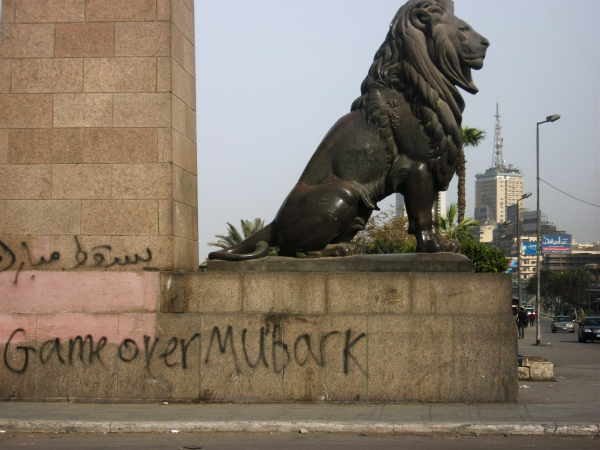 From "Ben Ali speaks in Tunisian 'for the first time'", 1/14/2011, showing the celebration in Tunis after Ben Ali left: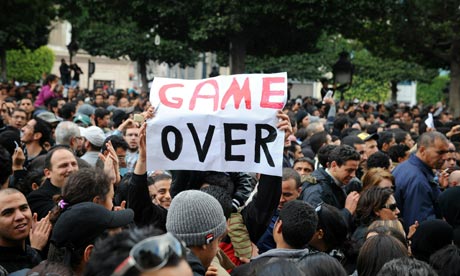 But the Qasr Nil lion is celebrating a little early.
For those without a classical education, Wikipedia explains that
Game Over is a traditional message in video games which usually signals the game has ended with a negative outcome. Notably used first in pinball machines and, later, arcade games, it has since been adopted widely and is now commonly associated with video games in general.
[Update -- Nijma Camelsnose, who sent me the Nile-bridge lion link, has pointed out an Al Jazeera story that explicitly compares the Tunisian sign to another Egyptian one.]
---