« previous post | next post »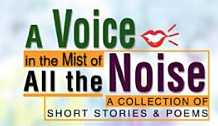 Jon Miles sent a link to a slashdot comment on Russian scientists' plans to clone a mammoth:
All this in the mist of global warming.
"Mist" for midst is in the Eggcorn Database, submitted in 2005 by Arnold Zwicky based on a sighting reported on ADS-L by Larry Horn:
"well, in the mist of all of this with [name of spouse with cancer] I had fell and hit my head…"
Larry's comment:
Whether this was a typo for "in the midst of" or a reanalysis isn't entirely knowable. But since the "all of this" in the context refers to the murky complexity of misdiagnoses, denial of coverage, etc. etc., I suspect the "mist" is in fact a reanalysis/eggcorn.
Jon Lighter added the invented example:
"In the mist of life we are in death."
Searching Google Books for "in the mist of" turns up plenty of similar examples. Some are clearly not typos, in the sense that the spelling "in the mist of" is used repeatedly, to the exclusion of "midst".  Other books showing a similar pattern are here and here.
This still leaves it unclear whether this "mist" is a true lexical re-analaysis, or just a spelling error. The fact that many speakers simplify the final cluster in midst to [mɪst] makes it more likely for "mist" to be learned as the way to spell that lexeme.  And this tendency may be strengthened by the fact that "in the mist of X" often makes independent sense.
The further simplification of midst to [mɪs] is also sometimes apparently signaled in spelling (examples mainly from the web):
In the miss of all this action from the top of the stairs were I was sitting, I looked down and I saw a dear friend packing clothes and other items as though he was moving.
What an awesome life your uncle lived and that is to be celebrated even in the miss of sorrow.
But we are in the miss of really trying to prove out how we are going to deal to handle that.
As my work load keeps on building I am in the miss of purchasing Edius Neo for capturing live events in SD.
Of course, sometimes "miss" is substituted for mist or mists rather than midst:
Every November 5 lit barrels of tar are carried through the streets of town in a rite whose origins are lost in the miss of time.
Update — it strikes me, irrelevantly, as odd that the noun miss has missed out on the  chance for "in the miss of X" to play the role of expressions like "in the place of" or "given the lack of X".  My searches for this post turned up some moves in that direction, e.g. (Edward Johnson, Wonder-Working Providence of Sion's Saviour in New England, 1657):
Some were taken away by death, and then to be sure they had land enough, others fearing poverty and famishment, supposing the present scarcity would never be turned into plenty, removed themselves away, and so never beheld the great good the Lord hath done for his people.
But the valiant of the Lord waited with patience, and in the miss of beer supplied themselves with water, even the most honored, as well as others, contentedly rejoicing in a cup of cold water, blessing the Lord that had given them the taste of that living water, and that they had not the water that slacks the thirst of their natural bodies, given them by measure, but might drink to the full; as also in the absence of bread they feasted themselves with fish. [emphasis added]
---