« previous post | next post »
Bryan Van Norden sent in this photograph taken at the Hong Kong International Airport: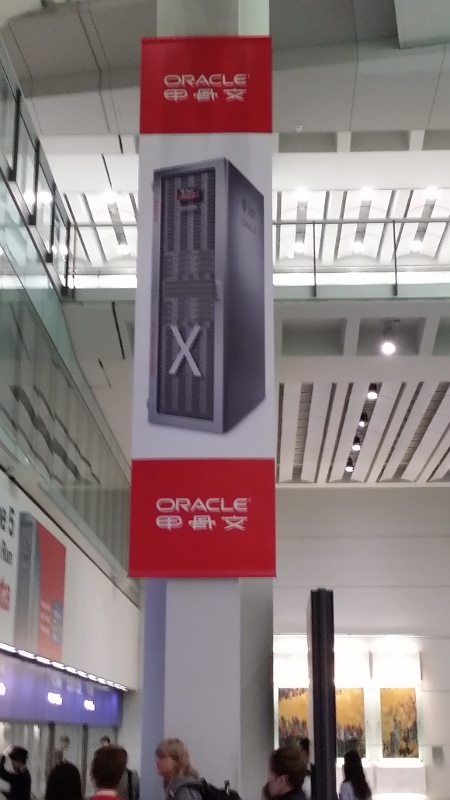 Oracle is an American computer technology corporation that produces an object-relational database management system called Oracle RDBMS. The database takes its name from a project that founder Larry Ellison had worked on while employed at Ampex. Whoever came up with the Chinese name for the company didn't think very hard about what they chose.
jiǎgǔwén 甲骨文 ( lit., "shell bone writing", i.e., "oracle bone script"), which refers to the inscriptions on ox scapulae or tortoise shells from the Shang Dynasty (ca. 16th-11th c. BC). This was the first stage in the development of the Chinese writing system.
Here are some Chinese terms for "oracle" in its usual senses of "divinatory prediction; prophecy; prognostication":
shényù 神谕
yùyán 预言
yùbào 预报
yùshì 预示
There are many other possible Chinese translations of "oracle" if we widen the scope of consideration to include the deity / priest(ess) / sage / holy person who issues the prophetic pronouncement as well as the shrine or temple where he / she is situated.
Of all the available Chinese translations for "oracle" as the name of one of the world's largest and most advanced computer technology corporations, jiǎgǔwén 甲骨文 ("oracle bone script") is probably the least appropriate.
---